Frozen Fruits Sold At Walmart And Costco Recalled, May Be Contaminated With Hepatitis A
KEY POINTS
The recall affects certain frozen fruit products under Great Value and Rader Farms brand
The recalled Great Value products were distributed to Walmart stores in over 30 states
Products affected by the recall were distributed to stores until June 8
A company is voluntarily recalling certain frozen fruit products, as they may be contaminated with Hepatitis A. These were distributed via select Walmart, Costco and HEB stores.
Willamette Valley Fruit Co.'s recall affects several mixed fruit products, according to the company announcement on the U.S. Food and Drug Administration's (FDA) website. These are Great Value Sliced Strawberries, Great Value Mixed Fruit, Great Value Antioxidant Blend, Rader Farms Organic Fresh Start Smoothie Blend and Rader Farms Organic Berry Trio.
The concern is that these products, which contain strawberries grown in Mexico, may be contaminated with Hepatitis A.
Hepatitis A is a liver infection caused by the Hepatitis A virus. It is "highly contagious," the U.S. Centers for Disease Control and Prevention (CDC) said. The virus can be found in the blood and stool of people who have it, and it may spread if someone unknowingly ingests it "even in microscopic amounts," for instance by consuming contaminated food or drink or by having close, personal contact with someone who is infected.
"Persons who may have consumed affected product should consult with their health care professional or local health department to determine if a vaccination is appropriate, and consumers with symptoms of Hepatitis A should contact their health care professionals or the local health department immediately," the company announcement noted.
Although people who get Hepatitis A generally recover without experiencing "lasting" damage to their liver, there are rare instances when it can cause liver failure or even death. This is more common in some people like those who are older or who have serious health problems, the CDC noted.
So far, there have been no reports of illnesses related to the recall. Hepatitis A is vaccine-preventable.
As mentioned, the recall affects certain frozen fruit products under Great Value and Rader Farms brands. These were distributed to affected stores until June 8.
The affected Great Value branded Sliced Strawberries, Mixed Fruit and Antioxidant Blend products were distributed to certain Walmart stores in over 30 states including Arizona, California, Hawaii, New York, Kansas, Maryland and Texas. The full list of states is available on the FDA website. The products were distributed starting earlier in the year on Jan. 24. Walmart has provided the list of stores they were sold at.
The recalled Rader Farms Organic Fresh Start Smoothie Blend product, on the other hand, was distributed to Costco Wholesale stores in Colorado, Texas, California and Arizona starting Oct. 3, 2022. Meanwhile, the recalled Rader Farms Organic Berry Trio was distributed to HEB stores in Texas starting July 18, 2022.
The full list of affected lot codes and "best by" dates can be found on the FDA website. For instance, recalled Great Value Sliced Strawberries would have had the lot code 4018305 and the "best by" date of July 19, 2024, or the lot code 4019305 and the "best by" date of July 20, 2024.
Products with a different lot code or purchase date are not affected by the recall, according to the announcement. Photos of the products' packaging are available on the FDA website.
Customers are being advised to check their freezers to see if they have the products on hand. Those who do are being advised not to consume them. Instead, they may opt to dispose of them or take them back to the store to get a refund.
Those with questions about the recall may contact Willamette Valley Fruit Co. at 800-518-9865.
The company is said to be "fully cooperating" with federal officials and distributors to alert consumers about the recall.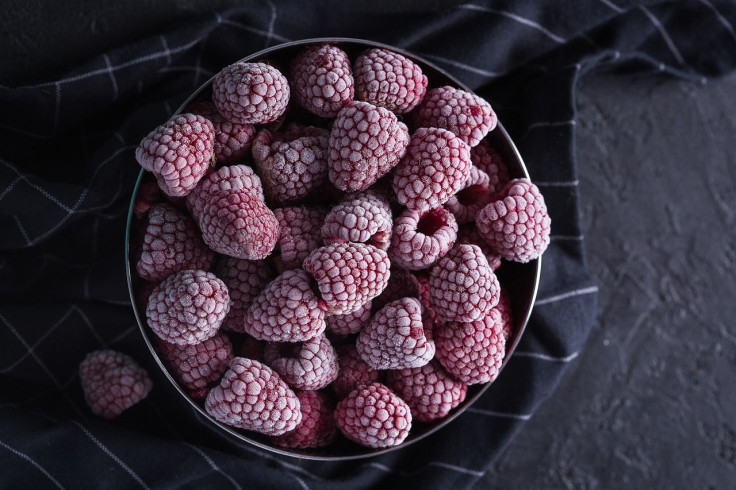 © Copyright IBTimes 2023. All rights reserved.