Frozen Fruit Recall: Strawberries In Blend May Be Contaminated With Hepatitis A
KEY POINTS
The recalled products were sold at Costco Wholesale stores in five states
They are no longer for sale, but their "use by" dates haven't passed yet
There have been no reports of illnesses related to the affected products
A company is urging customers to check their freezers for organic fruit blends that are currently being recalled for possible hepatitis A contamination.
The frozen strawberries included in certain Organic Daybreak Blend products from Wawona Frozen Foods may be contaminated with hepatitis A, according to the company announcement on the U.S. Food and Drug Administration (FDA) website.
Hepatitis A is a "very contagious" liver infection caused by the hepatitis A virus. People can contract it if they unknowingly ingest even just microscopic amounts of the virus, for instance by consuming contaminated food or drink or by being in close personal contact with someone who has it.
The company clarified that it has not detected hepatitis A in the product and neither has it logged any reports of illnesses related to the recalled product. However, it has opted to issue the voluntary recall "out of an abundance of caution."
"Persons who may have consumed affected product should consult their health care provider or local health department to determine if a vaccination is appropriate and consumers with symptoms of hepatitis A should contact their health providers or the local health department immediately," it noted in a statement.
Getting vaccinated for hepatitis A is the "best way" to prevent the infection, according to the U.S. Centers for Disease Control and Prevention (CDC).
The recall affects the 4-pound (1.81-kilogram) bags of the Daybreak Blend (Item #684779) that were sold in 2022. These were distributed to Costco Wholesale stores in five states, such as Arizona, California, Colorado, Utah and Washington between April 15 and June 26, 2022.
Although the products are no longer available for sale, Wawona Frozen Foods is urging customers to check their freezers in case they still have them, especially since their "use by" dates — Sept. 23, 2023; Sept. 29, 2023; Sept. 30, 2023; and Oct. 18, 2023 — have not passed yet.
The recall includes specific lot codes under each "use by" date. For instance, the affected lot codes of the products with the "use by date" of Sept. 23, 2023, are 20082D04, 20082D05, 20082D06, 20082D07 and 20082D08.
The lot codes affected under each "use by" date are available on both the FDA and the company's recall websites, along with photos of the products' packaging and images showing how the "use by" dates and lot codes would appear on them.
"Organic Daybreak Blend products on store shelves currently or that have different lot codes or purchase dates are not subject to this recall," the company noted.
Those who find that they are in possession of a recalled product are being advised not to consume it. Instead, they may either dispose of it or take it back to Costco to get a refund.
Those who have questions may contact the company at 1-866-534-9986.
"Wawona Frozen Foods is fully cooperating with federal health officials as well as Costco to ensure consumers are alerted about the recalled Organic Daybreak Blend distributed by Wawona Frozen Foods last year," the company noted.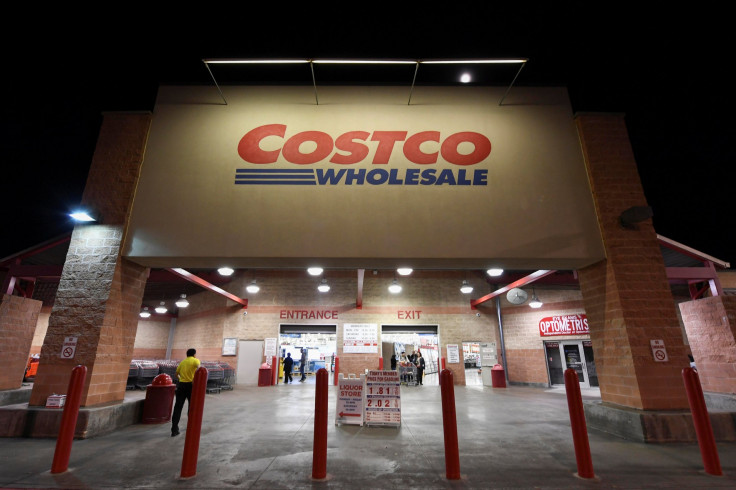 © Copyright IBTimes 2023. All rights reserved.