Salmonella Outbreak Linked To Flour Is Over But You Still Need To Be Careful
KEY POINTS
The outbreak sickened 14 people from 13 states
It was associated with some Gold Medal flour, which was recalled later
'Most' flour products are not treated to kill germs that sicken people
Though a Salmonella outbreak linked to flour has officially been declared over, the U.S. health agency is still issuing a warning, asking people to make sure they don't have any bags of the recalled product.
The multi-state outbreak of Salmonella infantis infections sickened 14 people, causing three hospitalizations. Thirteen states were affected by the outbreak, with Illinois reporting two cases, while others logged one case each.
The illnesses started in late 2022. Investigations showed a potential link with some Gold Medal flour, which was recalled in April.
"FDA initiated an inspection at the General Mills Kansas City, Missouri, facility and collected samples from flour," the CDC noted. "The outbreak strain was identified in one of the samples."
Even if the outbreak is now considered over, the U.S. Centers for Disease Control and Prevention (CDC) is still urging people to check their pantries for the flour products associated with the outbreak.
"Although this outbreak investigation has ended, CDC advises you to throw away or return any bags of recalled flour and to wash any containers used to store recalled flour with warm water and soap," the agency noted.
Although people may not think of flour as being related to pathogens such as Salmonella, the outbreak displayed how the ingredient should be handled carefully to prevent such illnesses.
During the outbreak, seven of the eight people authorities interviewed reported eating raw dough or batter. While this may be a normal thing for some, the practice may actually put them at risk because "most" flour products are not treated to kill germs that may get people sick, like E. coli and Salmonella, the CDC explained. When such pathogens contaminate the grains or the flour, it's only during the baking or cooking process that they are killed.
In addition to the flour, raw dough or batter may also contain egg, which is another ingredient that gets contaminated with germs. Even if there are edible cookie dough and batter products out there, these are generally made from heat-treated flour and pasteurized eggs, the CDC explained. Some may also omit eggs.
The agency is advising against certain practices like tasting and eating raw dough or batter, letting children play with raw dough for crafts and play and putting raw flour products like cake batter in milkshakes — common practices that people follow without knowing they may be placing themselves at risk of food poisoning.
"When making cookies, brownies, cakes, or bread, you might be tempted to taste a bite before it's fully baked," the CDC noted. "But you can get sick after eating or tasting raw (unbaked) dough or batter. Anyone, including young children, can also get sick from handling or eating raw dough used for crafts or play clay."
People should be careful to separate ingredients like eggs and flour away from other ingredients to avoid cross-contamination. It's also important to cook or bake these ingredients properly, and to wash thoroughly the surfaces that may have come in contact with them.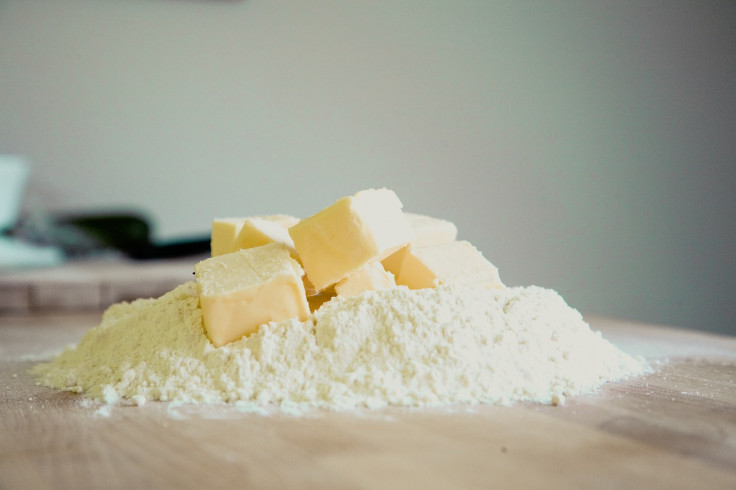 Illinois
© Copyright IBTimes 2023. All rights reserved.