FSB Officer Who Escaped Russia To Avoid Mobilization Is Being Deported By Kazakhstan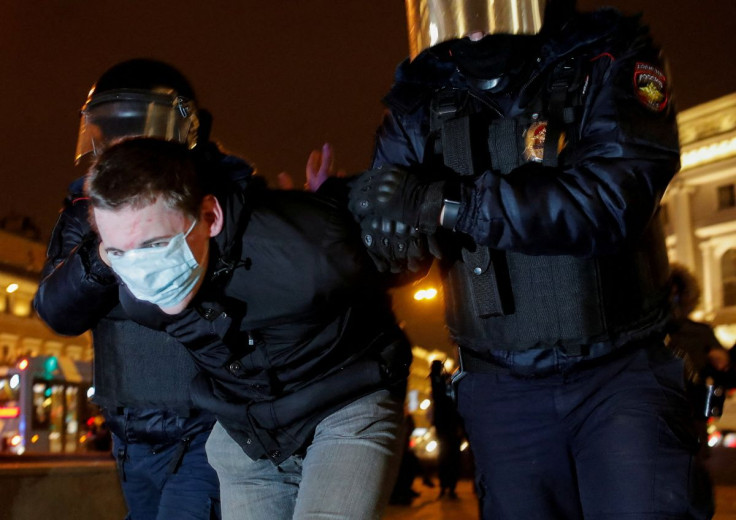 KEY POINTS
A Kazakh court has issued a deportation order against a 36-year-old Russian FSB officer
The officer fled to Kazakhstan with his family to avoid Russian troop mobilization
Kazakhstan may be handing him over to Russia "simply to die," activists said
Kazakhstan has ordered the deportation of a Russian security officer who fled his country following the outbreak of war in Ukraine.
Major Mikhail Zhilin of the Russian Federal Security Service (FSB) decided to leave Russia with his family after the country announced troop mobilization in late September, and it was clear that he could be sent to Ukraine, according to reports.
The 36-year-old, a shift supervisor in the special communications and information department of the agency's Siberian Federal District, objected to Russia's invasion and hoped to find refuge in the West, his wife said Thursday, as per Reuters.
Zhilin had to cross the border illegally because officers of the FSB, Russia's primary security agency, are not allowed to leave the country.
While he was ultimately able to send his wife and children to Kazakhstan, Zhilin was arrested after his political asylum request in the country was rejected, the United States government-funded Radio Free Europe/Radio Liberty ( RFE/RL) reported.
A Kazakh regional court rejected an appeal Wednesday and immediately issued a deportation order.
Authorities were already preparing to take Zhilin back to the border with Russia when he called his wife, Yekaterina Zhilina, from the northeastern Kazakh city of Semey, Zhilina claimed.
Yevgeny Zhovtis, the director of the Kazakhstan International Bureau for Human Rights and Rule of Law nonprofit, confirmed that Zhilin was being deported.
Russia reportedly put Zhilin on the international wanted list under the articles "Desertion" and "Illegal crossing of the state border of the Russian Federation.
Kazakh Interior Minister Marat Akhmetzhanov previously claimed his country would extradite Russians wanted for evading mobilization if they were put on the international wanted list at home.
However, the court's decision on Zhilin's case violates the 1951 Convention on the Status of Refugees that Kazakhstan is a party of, according to Zhovtis, who noted that Zhilin's second trial had not even taken place before the deportation order was issued.
Kazakhstan, a former republic of the Soviet Union, may have been under pressure to extradite Zhilin to Russia, Zhovtis claimed, implying that the FSB officer is being "handed over simply to die."
While it will hurt Kazakhstan's image "very hard," Kazakh authorities "believe that the conflict with Russia is much more serious," he said.
More than 400,000 Russians entered Kazakhstan following Russia's announcement of troop mobilization, Tamara Duisenova, the head of the Kazakh Ministry of Labor and Social Protection of the Population, was cited as saying in a Nov. 29 report by Interfax-Ukraine.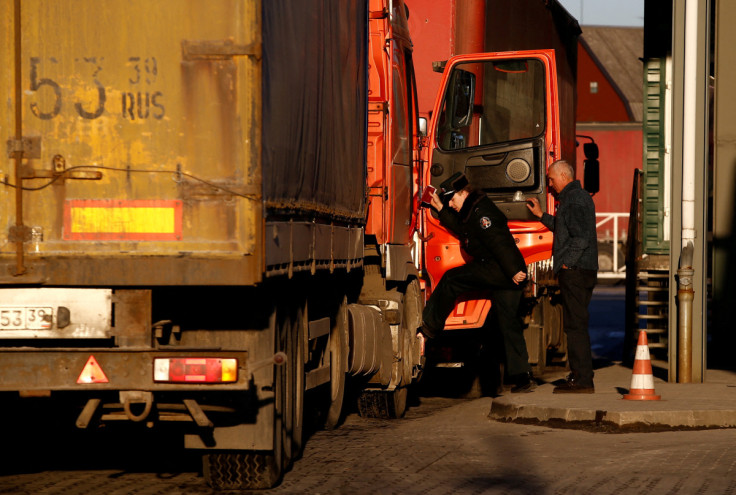 © Copyright IBTimes 2023. All rights reserved.