Full Buck Moon Is Coming. Don't Miss The First Supermoon Of 2023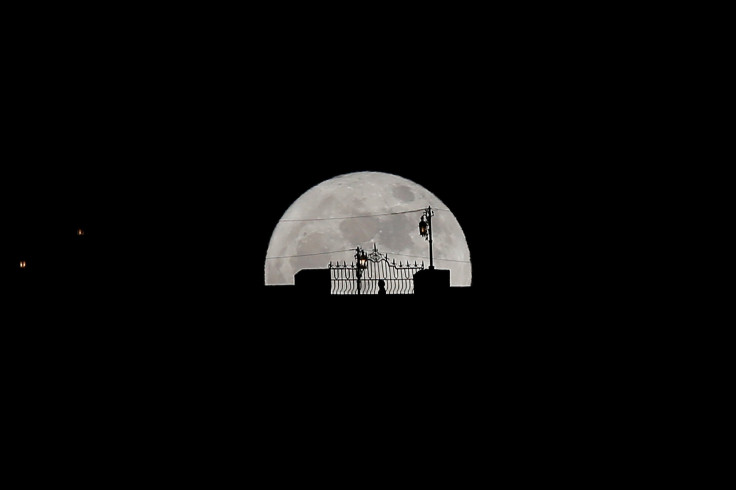 KEY POINTS
The Full Buck Supermoon will reach peak illumination on July 3 at 7:39 ET
The moon will appear bigger and brighter than normal full moons
The next two supermoons will be in August
Skywatchers, get ready for a treat as the Full Buck Moon is about to arrive. It's the first of four supermoons for 2023.
The next full moon will be on July 3, with the peak illumination happening at 7:39 a.m. ET. Dubbed the Buck Moon, it's called so because this is the time of the year when male deer (buck) antlers are "in full-growth mode," according to The Old Farmer's Almanac. Its other names include the Salmon Moon (Tlingit), Month of the Ripe Corn Moon (Cherokee), the Halfway Summer Moon (Anishinaabe) and the Thunder Moon (Western Abenaki).
Skywatchers need not worry if the moon isn't visible in their area at the time of peak illumination. Although the "full" moment technically only lasts for an instant, the full moons tend to appear full for a couple of days. Since the Full Buck Moon comes just a day before Independence Day, it will certainly make for a lovely view together with the celebrations.
This year, the July full Moon is even a supermoon – the Moon's orbit is closest to the Earth when it's full, making it appear just a bit bigger and brighter than a regular full moon. At its closest point, the Full Buck supermoon will be 224,895.4 miles (361,934 kilometers) from the Earth. By comparison, the average moon distance is about 238,900 miles (384,472 km).
It only marks the beginning of the supermoon parade because July's Full Buck Moon is only the first of four consecutive supermoons for 2023. The next two are both in August — at the beginning and the end of the month.
As for the Full Buck Supermoon, people can enjoy its view perhaps as they gear up for their Independence Day celebrations. You can even begin skygazing a few days earlier to catch a glimpse of the other cosmic delights in the evening sky.
From Friday evening to Saturday morning, you can see the bright star Antares close to the Moon, according to NASA. Planets Venus and Mars are also appearing close to each other in the evenings of late June and early July. On Friday, they will be closest to each other, making a perfect prelude to the supermoon just a few days later.
© Copyright IBTimes 2023. All rights reserved.