'Fundamentals' Aren't Greasing Crude Oil Price Slide: OPEC Chief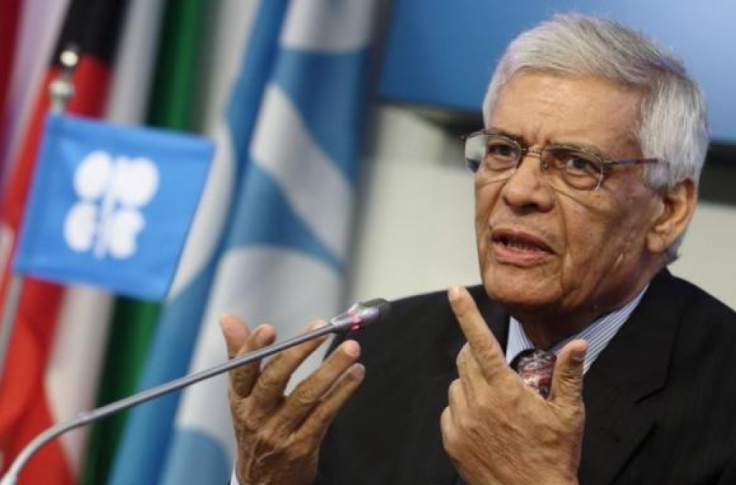 The balance between supply and demand in the crude-oil market around the world is not solely responsible for the commodity's price plunge in the past six months, Abdullah al-Badri, the secretary general of the Organization of the Petroleum Exporting Countries, said Sunday. The U.S. benchmark crude-oil price per barrel dipped to $57.81 Friday from $107.95 June 20, a dizzying drop of -$50.14, or -46.45 percent, according to figures provided by Federal Reserve Economic Data and the CME Group.
"The fundamentals should not lead to this dramatic reduction [in price]," al-Badri, a Libyan, said in Arabic in remarks made through an English interpreter and reported by Reuters. Al-Badri's comments at a Dubai event were the first he has made since OPEC chose to leave its output levels unchanged at a meeting last month. In his remarks, he reiterated that the group has no target price for crude, meaning any change in its policy on production levels is unlikely, in the short term at least.
Al-Badri encouraged Gulf states to continue investing in exploration and production, saying the U.S. would continue to rely on Middle East oil for many years, Reuters reported. He contended OPEC sought a price level that was satisfactory both for consumers and producers, but did not specify a number, the news agency said. Questioned whether there was a need for an OPEC emergency meeting before the regularly scheduled one next June 5, he answered, "I don't know."
According to Reuters, the OPEC chief said the group's decision to leave its output levels unchanged last month was not aimed at any other crude producer: "Some people say this decision was directed at the United States and shale oil. All of this is incorrect. Some also say it was directed at Iran. And Russia. This also is incorrect."
At the same Dubai event, Suhail Al-Mazrouei, the energy minister of the United Arab Emirates, said OPEC will not immediately change its Nov. 27 decision to keep the group's collective output level at 30 million barrels per day, Bloomberg News reported. "We are not going to change our minds because the prices went to $60 or to $40," he told the news agency. Before calling an emergency meeting, he said, "We need to wait for at least a quarter."
© Copyright IBTimes 2023. All rights reserved.
FOLLOW MORE IBT NEWS ON THE BELOW CHANNELS