Funny New Year's Eve Quotes: 10 Sayings To Make You LOL On NYE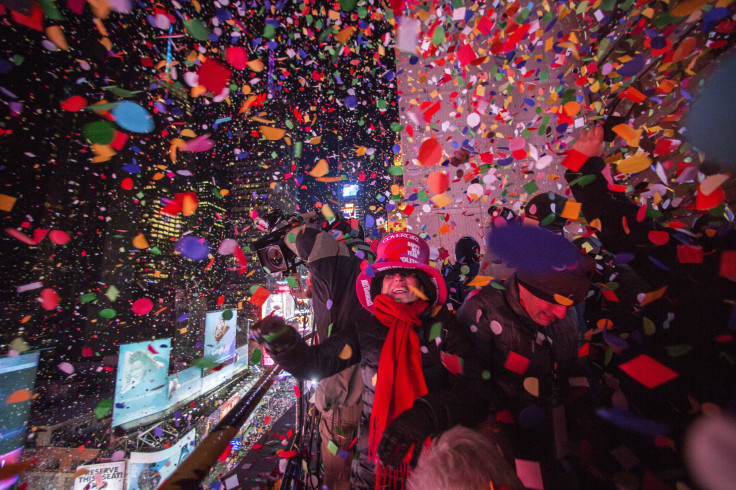 New Year's Eve is a time for reflecting on the past and preparing for the future. But that doesn't mean you can't have a little fun.
For decades, comedians, writers and various celebrities have been eloquently summing up the weird hopeful feelings many people have on New Year's Eve — in a hilarious way. While you might not be quite so tickled by these quotes when you're hungover on Sunday, for now you can read and enjoy.
Here are 10 lighthearted sayings to help you welcome 2017, collected from JokeQuote.com, the Huffington Post, the Telegraph and BrainyQuote:
"New Year's Day: Now is the accepted time to make your regular annual good resolutions. Next week you can begin paving hell with them as usual." — Mark Twain
"My New Year's resolution list usually starts with the desire to lose between 10 and 3,000 pounds." — Nia Vardalos
"New Year's Eve, when auld acquaintances be forgot. Unless, of course, those tests come back positive." — Jay Leno
"The proper behavior all through the holiday season is to be drunk. This drunkenness culminates on New Year's Eve, when you get so drunk you kiss the person you're married to." — P.J. O'Rourke
"You know how I always dread the whole year? Well, this time I'm only going to dread one day at a time." — Charlie Brown
"This New Year's I was going to make a resolution never to be late again, but I didn't wake up until January 2nd." — Melanie White
"I would say happy New Year, but it's not happy; it's exactly the same as last year except colder." — Robert Clark
"Youth is when you're allowed to stay up late on New Year's Eve. Middle age is when you're forced to." — Bill Vaughan
"Good resolutions are simply checks that men draw on a bank where they have no account." — Oscar Wilde
"Many years ago I resolved never to bother with New Year's resolutions, and I've stuck with it ever since." — Dave Beard
© Copyright IBTimes 2023. All rights reserved.