New Year's Eve Party Ideas San Francisco: 5 Cheap Events To Ring In 2017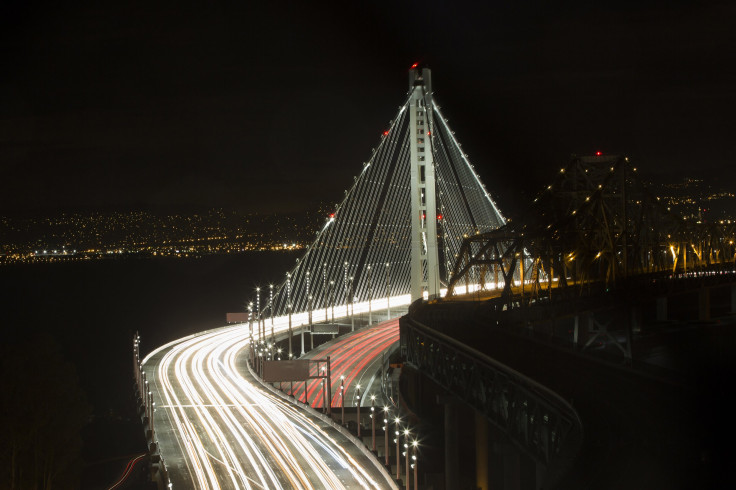 You don't have to be in New York City to experience a wondrous New Year's Eve event to ring in the New Year. Cities like Chicago, Seattle and San Francisco will all be hosting unforgettable events that won't attract the same crushing crowds around Time Square.
WalletHub recently released a report of some of the best cities to visit for New Year's Eve based off of 20 reigning factors, which included weather forecast and costs for the evening. San Francisco ranked number two on the list, with "Food and Entertainment" placing second for desirability.
Not only will you be able to find something festive and fun to do on NYE in San Francisco, you'll likely be able to find something to do on the cheap.
As far as transportation is concerned, Muni systems will be offering free rides for the evening and Bay Area Rapid Transit systems (BART) will be running with extended hours.
Check out these five fun and inexpensive activities and events in San Francisco for New Year's Eve.
San Francisco New Year's Eve Fireworks Show 2017: The go-to outlet for all things inexpensive in San Francisco (yes, it exists!) is Fun, Cheap SF. A great NYE event is the city's annual fireworks show, which will take place at the Embarcadero from Mission to Folsom streets, according to the outlet. The free event will kick off at 11:30 p.m. local time. For the best view, head a little south of the San Francisco Ferry building by Pier 14.
Asian Art Museum NYE Event: To cleanse yourself of the troubles and strife of 2016, stop by the Asian Art Museum to pound the Japanese temple's bell. At midnight, the bell is supposed to ring over 100 times for good luck. Head to the museum just before midnight (there will also be a purification ritual and Buddhist chanting). The event will be first come, first serve to ring the bell; tickets will be the price of museum admission.
NYE Massive 2017: While tickets will cost around $55, this will likely be one of the more inexpensive party options for the evening. The event will be held at the Hilton hotel in Union Square and boast multiple DJs on five different dance floors, according to Time Out.
Champagne Resolutions New Year's Eve 2016: This champagne-fueled cocktail event will take place at the Hyatt Regency in the San Francisco Embarcadero Center. Again, tickets will start at $90, but this event will likely be one of the evening's least expensive formal party options.
80s x 90s Decades Dance NYE Ball Featuring Pop Rocks: For those who are looking for a good throwback themed event, grab a ticket to the 111 Minna Gallery-hosted NYE Ball. DJ Dave Paul will be playing hits from the 80s and 90s -- expect a lot of Prince and Bowie. Finally, there will be a candy bar and a champagne toast at midnight. Tickets will range in price from $50 to $150.
© Copyright IBTimes 2023. All rights reserved.