Future UFC Hall Of Famer Staying Retired Even If Dream Match Materializes
In the eyes of some, Georges St-Pierre still has plenty to give in the cage. But for the 38-year-old mixed martial artist, that chapter of his life is now closed and he is off to other things. After announcing his retirement back in February, it appears that the Canadian fighter will keep it that way.
This is even though he had previously mentioned that he was open to the idea of making a comeback and one name that stood out was Khabib Nurmagomedov, MMAFighting.com reported. A lot of this had to do with a reported clause on Russian's contract, something that would have been tempting for the former welterweight and middleweight champion.
Unfortunately, UFC president Dana White shunned the idea and singled out that the Canadian allegedly broke a promise to defend the middleweight title following a submission win over Michael Bisping at UFC 217 back in November 2017. From there, St-Pierre moved on although he admitted that facing Nurmagomedov crossed his mind. And he was open to doing it before the UFC set its foot forward, TSN reported.
"I really wanted to do it, but now, telling you the truth, UFC were clear, they had other plans for Khabib so I turned a page. I cannot wait for the fight to happen and twiddle my thumbs. I have other plans for my life. Being the best fighter in the world is not my number one priority anymore," said St-Pierre in that interview.
Now and even if the UFC changed its stance on a possible showdown with Nurmagomedov, St-Pierre sounded pretty sure that his mind is made up. While he does stay in shape through training, the future Hall of Famer's appetite for competition is allegedly no longer there.
With St-Pierre turning a new page in his fight, the same holds true for Nurmagomedov even if it would have been one interesting fight. The Russian diverts his focus to interim champion Dustin Poirier who he will face at UFC 242 in September in a unification bout. One person who will be closely monitoring that fight is Conor McGregor who is reportedly interested in a rematch. This is even though the UFC is reluctant to grant that sequel, likely because of the mayhem that ensued following their fight at UFC 229.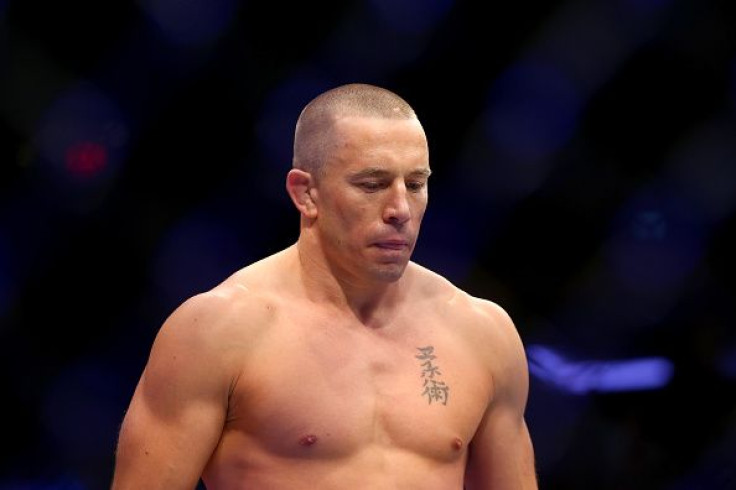 © Copyright IBTimes 2023. All rights reserved.