Gaddafi loyalists ask for truce in besieged city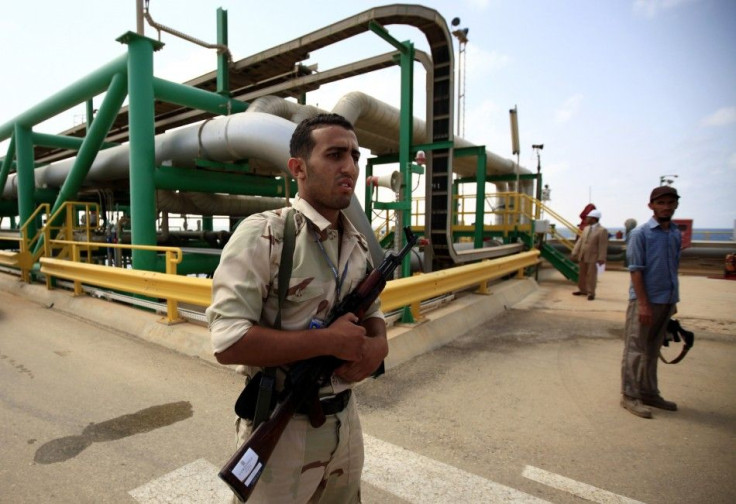 A Libyan commander leading the attack on Muammar Gaddafi's hometown of Sirte said on Tuesday he was in talks with elders inside the city about a truce, but the head of another anti-Gaddafi unit rejected negotiations.
Sirte, one of the last bastions of support for the deposed Libyan leader, is encircled by forces with the interim government and under bombardment from NATO warplanes.
Touhami Zayani, commander of the El-Farouk brigade on the western edge of Sirte, told Reuters an elder from Gaddafi's tribe, whom he did not identify, had contacted him on his satellite phone from inside Sirte.
He called me and said we are looking for a safe passage for the families and for the militia to leave the city, he said.
Zayani said he had given his agreement for families from Gaddafi's tribe, who make up the majority of Sirte's population, to be allowed to leave and was still negotiating terms for armed Gaddafi loyalists to surrender.
We didn't really get into details and we didn't talk much about how they will leave but I think the scenario will be that they have to give up their weapons, Zayani said.
Reflecting the lack of coordination that has dogged the Libyan government's efforts to establish its authority, units in the east of Sirte fought on, even while their allies in the west of the city ceased fire to await the outcome of truce talks.
Asked about the prospect of a truce with pro-Gaddafi fighters, Omar Al-Qatrany, an anti-Gaddafi commander on the eastern front line, said: Those people don't want to negotiate and we don't care about them any more.
Our main concern is to evacuate families out of Sirte and then we will bomb the city, he said.
There were clashes at a roundabout 2 km (1.5 miles) east of the centre of Sirte, where anti-Gaddafi fighters were pinned down for a second day by intense sniper and artillery fire.
A Reuters reporter nearby said forces with the new government, the National Transitional Council (NTC), brought up reinforcements to the roundabout to try to break through, including two tanks and about a dozen trucks carrying infantry.
Snipers though held up the advance, forcing the attackers to take cover behind metal shipping containers. Where is it coming from? one NTC fighter asked after a bullet whistled nearby from a pro-Gaddafi sniper.
Al-Jazeera television station reported that NTC fighters had taken control of the eastern portion of Sirte. This could not immediately be confirmed by Reuters reporters at the scene.
SYMBOLIC VICTORY
Taking Sirte, 450 km east of Tripoli, would bring Libya's new rulers closer to gaining control of the whole country, something still eluding them more than a month after their fighters seized the capital.
The capture of Gaddafi's biggest powerbase would also be a hugely symbolic victory.
Gaddafi turned his birthplace, once a sleepy coastal town, into an informal second capital. It was in the marble halls of Sirte's Ouagadougou conference centre that he hosted heads of state for summits designed to burnish his image as African king of kings.
It is likely some members of Gaddafi's extended family are in Sirte but there is no information about the location of the former ruler himself. He is the subject of an Interpol arrest warrant and has not been seen in public for months.
Libya's new rulers are under pressure to bring the fighting to an end. Humanitarian organisations have raised the alarm over conditions for civilians in Sirte and in Bani Walid, which lies southeast of Tripoli.
Scores of civilians in cars laden with personal belongings streamed out of Sirte to both the east and west over the past few days.
We are very concerned about the people inside and near Bani Walid and Sirte, Georges Comninos, who heads the International Committee of the Red Cross (ICRC) in Libya, said in a statement.
NTC fighters and people who have fled Sirte have alleged that pro-Gaddafi fighters were trying to prevent civilians from leaving, effectively using them as human shields.
OIL EXPORTS
Libya's new rulers received an important boost when exports of crude oil -- the country's only major source of revenue -- resumed for the first time in months.
The head of Libya's port authority said a cargo of crude had sailed on September 25 from the port of Marsa el Hariga, bound for Italy. It was only the third cargo to leave Libya since the rebellion against Gaddafi's rule began in February.
We are working hard to make everything run normally at the ports, Capt. Ramadan Boumadyan said in an interview. I think everything will be back to normal in a month's time.
Foreign companies are jockeying for a share of oil contracts and the billions of dollars in reconstruction contracts the new Libyan government is expected to hand out once revenue from oil sales starts flowing in.
Firms from Britain and France, which led the NATO bombing campaign against Gaddafi's forces, are in the forefront of the race for business, though they say they expect no special treatment.
They (the Libyans) are not naïve, they expect it to be profitable to us, but they're not going to do us any favours. It will be competitive, Stephen Green, Britain's trade and investment minister, told a meeting of British executives in London.
The biggest risk to Libya's stability now is a power vacuum. The NTC exercises only tenuous control while real power lies in the hands of disparate armed militias which helped oust Gaddafi.
NTC officials on Tuesday asked fighters who flooded into Tripoli from other regions to leave, warning their presence could destabilise the country.
I consider the armed presence in the streets not entirely healthy. What is being asked of the kata'ib (brigades), which are concerned for the future of Libya, is to exit the capital, said the NTC's military spokesman, Ahmed Bani.
Militias from outside Tripoli say they are in the city in part to ensure that they have a political stake in Libya's future government that matches the contribution they made on the battlefield.
© Copyright Thomson Reuters 2023. All rights reserved.