Gadhafi Dead: Family Photos Portray Him as a Loving Dad, Husband [Rare Photos]
The longest-ruling Arab leader in history, Col. Moammar Gadhafi met with a humiliating and gory end when he was executed by a mob of rebel soldiers near his home town of Sirte. The frenzied mob paid no heed to the desperate pleas for life by the Libyan ruler for 42-years.
One of the amateur footage depicting Gadhafi's death shows him begging for his life, Don't shoot, don't shoot.
The 69-year-old tyrant asked the frenzied mob: What did I do to you?
Someone among the mob shouted, Keep him alive, keep him alive, following which gunshots were heard.
Though Gadhafi will be known only as a brutal dictator in the annals of history, some of his family photographs which emerged after his Tripoli compound was burnt down in August, portray him an affectionate family man who shared close ties with his second wife Safia Farkash and his eight children.
Gadhafi met Safia Farkash, a former nurse, in 1969, following the revolt, when he was hospitalized with appendicitis.
Gaddafi had eight biological children, seven of them sons, including Saif al-Islam Gaddafi and Khamis Gaddafi. He was also said to have adopted two children, Hanna and Milad.
Ayesha Gadhafi, Gaddafi's only biological daughter, is a lawyer who joined the defense teams of executed former Iraqi leader Saddam Hussein and Iraqi journalist Muntadhar al-Zaidi.
Video: Gadhafi's Final Moments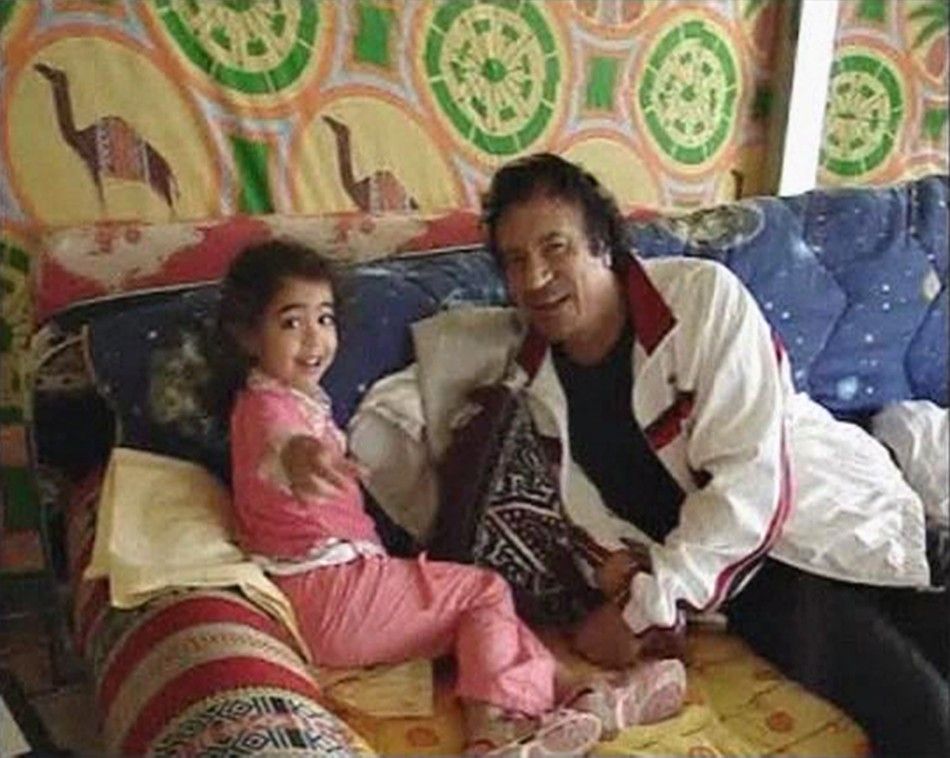 © Copyright IBTimes 2023. All rights reserved.
FOLLOW MORE IBT NEWS ON THE BELOW CHANNELS