Gambia Quits Commonwealth; Its President Left Reality Long Ago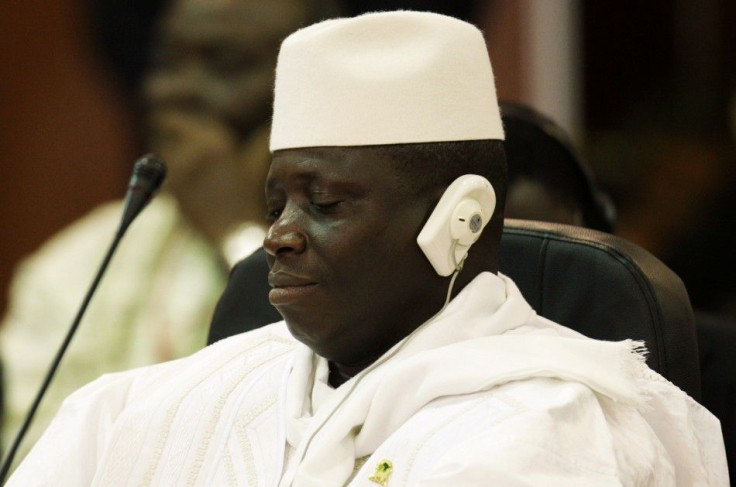 The British Foreign Office has expressed its "regret" over a decision by the government of the West African nation of the Gambia to withdraw from the Commonwealth of Nations after 48 years.
The Gambian government announced its decision on state-controlled television but gave no specific reasons for the exit from the international group other than branding the Commonwealth as a "neo-colonial" organization.
"The Gambia will never be a member of any neo-colonial institution and will never be a party to any institution that represents an extension of colonialism," the statement read.
No members have left the Commonwealth since Robert Mugabe' Zimbabwe in 2003, following a suspension.
But the decision should come as no surprise given past anti-British statements delivered by the Gambia's eccentric president, Yahya Jammeh, who seized power in a coup almost 20 years ago.
Jammeh, who has been criticized for various human rights violations by the British government and other Western states, has long accused London of conspiring against him by supporting his political opponents.
Jammeh, only 48, a former faith healer, has a long history of bizarre behavior -- ruling his small state of just 1.8 million with an iron fist, he called homosexuality one of the "biggest threats to human existence," and suggested that AIDS can be cured through a mixture of body rubs and bananas. He is also a dedicated practitioner of voodoo.
The president, who has brutally repressed any and all opponents, has claimed he would rule for "a billion years" if necessary and lifted a 27-year moratorium on the death penalty by suddenly executing nine prisoners without warnings or chance for appeal.
Reportedly, rumors circulated in the capital of Banjul that Jammeh decided to liquidate the prisoners after a psychic told him the inmates were plotting to overthrow the government.
In response to global criticism over the executions, a spokesman for the president declared: "Allah entrusted this position to Yahya Jammeh, and anybody who is averse to the decree of Allah can bite their nose."
Jammeh has "won" four straight elections and is surprisingly candid about his supporters and campaign tactics.
"I will develop [the] areas that vote for me, but if you don't vote for me, don't expect anything," he once said.
The Daily Telegraph reported that Gambians live under "a cult of witchcraft and execution."
Four years ago, Jammeh's security forces detained 1,000 "sorcerers" at gunpoint and forced to them to drink hallucinogenic elixirs as a form of "exorcism."
"They came with some mystics of their own, who sacrificed a goat and a chicken in our cemetery," said an elderly Gambian "sorcerer" in a village near Banjul.
"They rounded up people up at random, saying 'you are ill, you must come with us.' At one point I issued a call through the mosque tower, saying: 'Allah, help repel us, because Satan is here,' but it did no good. They took about 50 of us to a house and forced us drink a liquid with plants in it. It didn't affect me, but many reacted terribly, hallucinating, talking in tongues and wetting themselves. They let us go a day later, but some have not been the same to this day."
Reflecting his extreme paranoia, Jammeh has closed down opposition newspapers, reshuffled his Cabinet endlessly and lives in a luxurious palace under extremely tight security. For a small country, Jammeh employs an unusually large domestic intelligence agency that keeps the populace on constant edge.
Jammeh has also made disparaging remarks about Great Britain, once declaring famously that after 300 years of colonial rule, the only thing the British gave to Gambians was the ability to sing "Baa Baa Black Sheep" and "God Save The Queen."
However, on the brighter side, Jammeh has instituted some advances and improvements in infrastructure – to the point where the Gambia has become a popular vacation spot for thousands of tourists, mostly middle-aged and elderly Britons, who have formed a kind of expatriate community.
FOR FREE to continue reading
✔️ Unlock the full content of International Business Times UK for free
offer available for a limited time only
✔️ Easily manage your Newsletters subscriptions and save your favourite articles
✔️ No payment method required
Already have an account? Log in
© Copyright IBTimes 2023. All rights reserved.