Gao Yu, Veteran Chinese Journalist, Jailed For 7 Years For Leaking Details Of Government Crackdown On Civil Society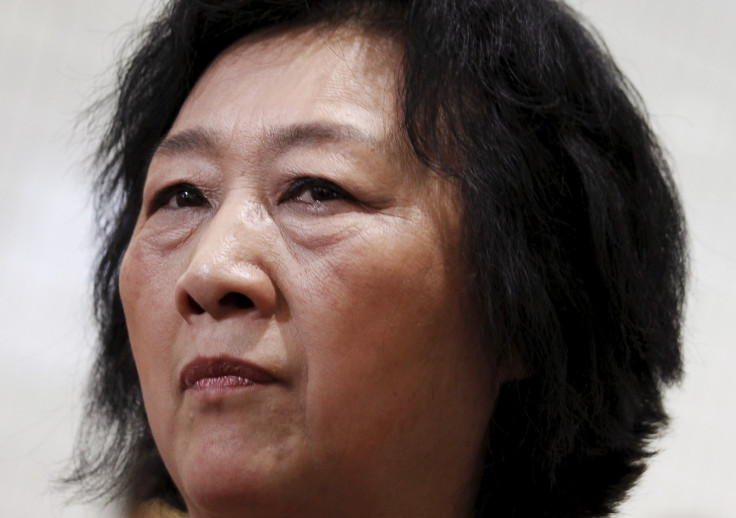 SHANGHAI -- Veteran Chinese journalist Gao Yu was jailed for seven years on Friday on charges of leaking state secrets to a foreign website. Gao, 71, is a long-time reform activist who was jailed from 1989 through 1990, and later spent six years in jail in the 1990s for leaking state secrets.
The current charge is believed to refer to the leaking of an internal Chinese Communist Party document, known as Document No. 9 to a U.S.-based website, Mingjing. The document, released in 2013, outlined a Communist Party campaign to stamp out Western influences and combat the spread of ideals, including democratic values and press freedom.
Gao -- who has not been allowed to write for official Chinese media for many years but remained a columnist for Germany's Deutsche Welle, and Hong Kong and U.S.-based websites -- was paraded on Chinese television confessing to the charges in May last year. However her lawyer later said the statement was extracted under duress, after threats were made against her son, and should be considered inadmissible. The editor of Mingjing, Ho Pin, has said he did not receive the document from Gao.
After the verdict, her brother Gao Wei told the South China Morning Post that his sister would appeal. Her lawyer Mo Shaoping, however, said, it would be unusual for the court to reverse the verdict. Not only do China's courts have a conviction rate of 99.9 percent in cases brought by the state, analysts say state secrets charges normally reflect the desire of the authorities to see a defendant punished.
"State secret charges have long been the weapon of choice to silent critics, dissenters, journalists and party foes," Nicholas Bequelin, regional director for East Asia at Amnesty International, said this week.
Gao is believed to have annoyed the leadership of the Communist Party, under President Xi Jinping, by her consistent criticism of authoritarian tendencies in the system.
William Nee, China researcher at Amnesty International, described the verdict as "blatant political persecution" and an "attack on freedom of expression."
He said Gao's trial had been marred by "repeated irregularities," and she was being punished for having "laid bare the Communist Party's outright hostility to human rights." He added that Document No. 9 had, in fact, become a "blueprint" for an "assault on human rights," in what he called "one of the worst crackdowns against rights activists in more than a decade."
According to an Asia Society translation of the leaked version, the document calls for an "intense struggle" against "false ideological trends, positions, and activities." In particular it highlights the threat of such ideas as Western-style democracy, universal values, civil society, and the Western concept of journalism and press freedom -- as well as warning of attempts to "undermine" the history of the Chinese Communist Party.
Since the document was released, Chinese authorities have stepped up their campaign against such ideas, calling for efforts to root out Western values from the Chinese education system, detaining civil rights lawyers and targeting a number of non-governmental organizations.
Maya Wang, a Hong Kong-based researcher with Human Rights Watch, said this week that Gao's prosecution for "rigorous, critical reporting about vital government policies" was "the latest effort by the Chinese leadership to silence virtually all debate."
If Gao completes her sentence, she will remain in jail until she is 78. However, her brother told the South China Morning Post that Gao, who suffers from heart problems and high blood pressure, remained "calm and smiling" in court. Gao has described herself and other critics of the government as "independent and irreplaceable" souls, concealed inside "thin and fragile shells," who were willing to be like "eggs continuously breaking against that high wall."
© Copyright IBTimes 2023. All rights reserved.