Controversial China Pollution Film, 'Under The Dome' Disappears From Video Sites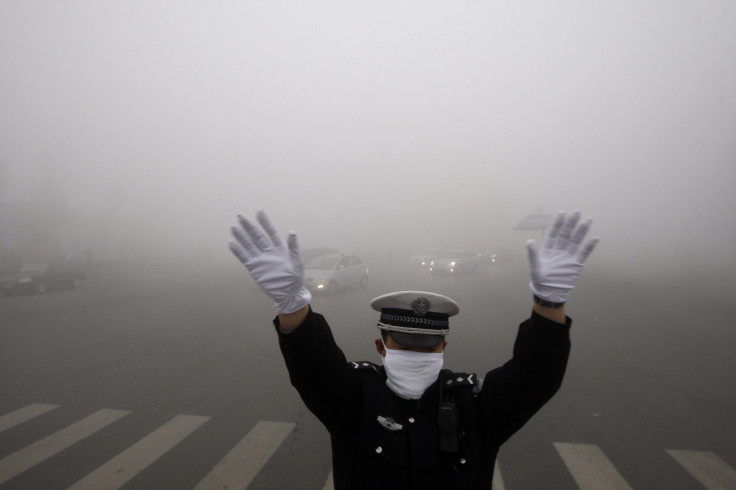 BEIJING (Reuters) - A popular but controversial documentary on China's struggles with pollution was inaccessible on China's video sharing websites on Saturday, sparking concern from Chinese Internet users that it had been censored within a week of its launch.
"Under the Dome", a film by journalist Chai Jing that explains air pollution in straightforward terms, spurred a national debate after its release last weekend and quickly garnered hundreds of millions of views on streaming video sites.
Its removal will likely be seen as highlighting the government's priority on maintaining social stability, even on an issue like pollution, the tackling of which it has said is a top priority and around which it has promised greater transparency.
Just on Thursday, at the opening of the annual session of parliament, Premier Li Keqiang called pollution a blight on people's lives and vowed to step up efforts to combat it.
Signs of the film no longer being accessible on the country's biggest online video sharing websites started late on Friday.
By Saturday morning, it was inaccessible on all the major video sites, as well as a number of smaller video sites, with users getting error messages when they tried to play it.
Neither internet regulator the Cyberspace Administration of China, nor the State Administration of Press, Publication, Radio, Film and Television responded immediately to requests for comment.
Youku Tudou Inc, Tencent Holdings Ltd, Sohu.com Inc and iQiyi, the online video service of Baidu Inc, which operate video streaming services, did not immediately respond to requests for comment on Saturday.
Chai, the filmmaker, did not respond to requests for comment.
The website of Communist Party mouthpiece the People's Daily, which had originally posted the video on its site, did not answer repeated calls requesting comment.
China operates one of the world's most sophisticated online censorship mechanisms, known as the Great Firewall. Censors keep a grip on what can be published online, particularly content seen as potentially undermining the ruling Communist Party.
Chai was a well-known journalist on state-run television before making the film, which was released just as China's leaders prepared to hold the annual meeting of the National People's Congress (NPC) this week.
The disappearance of the video was met with anger from many Internet users.
"Some people have the power to completely smother Chai Jing's 'Under the Dome' on the Internet, but don't have the power to smother haze in this country," one Internet user said on the Twitter-like site, Weibo.
(Reporting by Michael Martina and Paul Carsten in BEIJING and Engen Tham in SHANGHAI; Writing by Jason Subler; Editing by Robert Birsel)
© Copyright Thomson Reuters 2023. All rights reserved.