Gay Weddings in New York: 10 Most Loving Pictures
New York City issued 659 marriage licenses yesterday and volunteer judges married 484 couples, gay and straight, according to a news release from Mayor Michael Bloomberg's office.
"Today, surrounded by family and friends, you are making history," Bloomberg said as he presided over the wedding of two aides at Gracie Mansion, his official residence.
The marriage-rights victory, which Governor Andrew Cuomo orchestrated and which and made headlines worldwide, more than doubled the number of Americans free to marry either gender, to 35 million.
Here are 10 of the most loving pictures of gay weddings.
MUST READ: Gay Marriage Battle in New York Enters New Era: Fueled By 10,000 Protestors and NYCF Lawsuit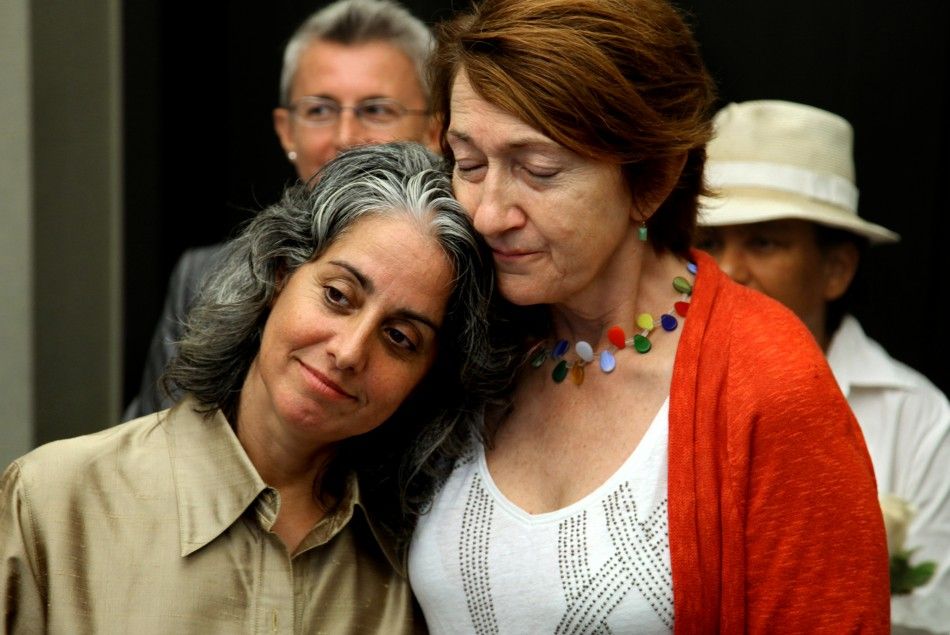 © Copyright IBTimes 2023. All rights reserved.