Gaza Hospital Shelled Hours Before Humanitarian Cease-Fire Set To Begin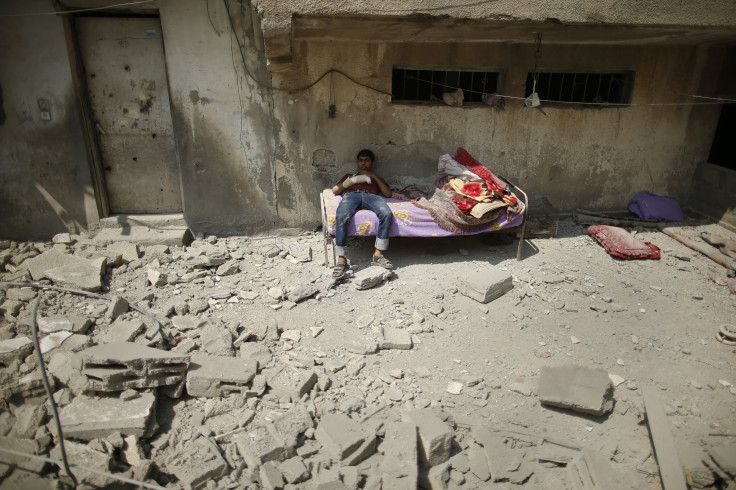 The Israel Defense Forces bombed a hospital in the northern Gaza Strip Friday night, shortly before the 12-hour humanitarian cease-fire intended to allow Palestinians to restock medical supplies was to take effect, Haaretz reported. About 60 employees, at least three patients and at least two volunteers were in the hospital, according to reports on the ground and in the Israeli media. The hospital had been partially evacuated earlier because of shelling nearby.
"It's now chaos, the military is shelling directly at us," Swedish activist Fred Ekblad told Haaretz. "There are two patients on the second floor and we think they're OK, but we can't move them easily as they're bed-bound. I'm bleeding from a head wound, and there's another person injured. People are very frightened."
Six of Gaza's 13 hospitals have been severely damaged in the 18 days since Israel launched its so-called Operation Protective Edge, according to the Palestinian Ma'an News Agency.
© Copyright IBTimes 2023. All rights reserved.