General Electric (GE) Powering England With Wind Farms: How GE Is Helping England Reduce Greenhouse Gasses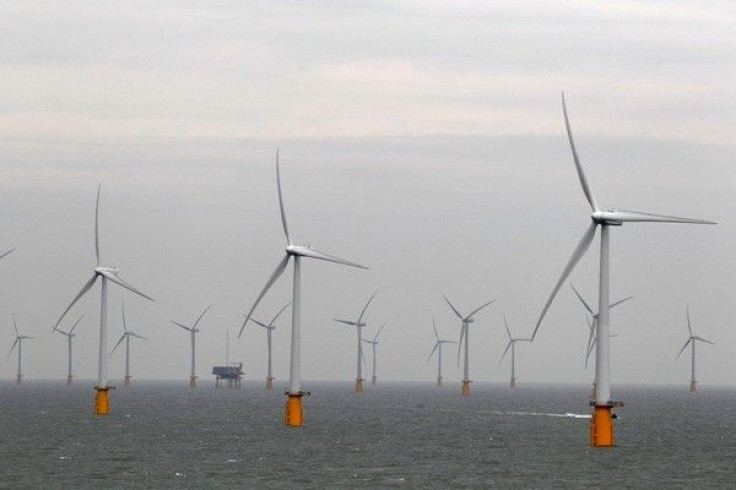 England is one step closer to its European Union-mandated goal of 30 percent renewable electricity generation by 2020, as the General Electric Company (NYSE:GE) has added two wind farms in central England, the company said Tuesday.
"Onshore wind is the cheapest form of renewable energy deployable at mass scale in this country, so projects like GE's are the most cost-effective way of helping the UK to move from dirty fossil fuels to clean low carbon energy," Robert Norris, head of communications at RenewableUK, the trade association representing the wind industry in Britain, said.
The two wind farms, the Chelveston Renewable Energy Park and Burton Wold, are 15 miles apart and are expected to produce 40-megawatts of capacity, which is enough to meet the required energy needs of approximately 30,000 homes.
"The orders for wind turbines for both the Chelveston Wind Farm and Burton Wold wind farm extension not only underscore the rapid growth of wind energy in the United Kingdom, but also are indicative of GE's commitment to providing renewable energy in the region and throughout Europe," Cliff Harris, general manager for GE's European renewable energy business, said.
Today, England generates 15 percent of its electricity from renewable sources and more than half of that comes from wind energy, according to Norris.
Not only is England trying to meet the EU's target, the county has its own ambitious goals to cut its carbon footprint by 80 percent by 2050.
To help curb emissions, England plans to build a $26 billion nuclear power plant, which is expected to generate around 5 percent of England's energy generating capacity.
Norris said, however, wind generation is more favorable among the public than nuclear power.
© Copyright IBTimes 2023. All rights reserved.