General Motors Q4, 2013 Earnings Preview: GM Revenue, Profits Rise Despite European Costs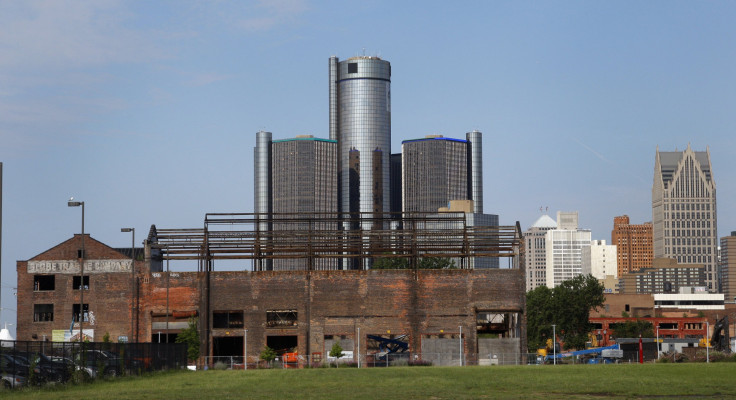 General Motors Co. (NYSE:GM), the world's third-largest automaker based on 2013 global sales, is expected to report considerably stronger fourth-quarter and full-year revenue and profit numbers thanks to rising sales in the U.S. and China amid model refreshes that pushed up transaction prices.
Analysts polled by Thomson Reuters estimate the Detroit-based automaker, which reports Thursday morning before markets open in New York, will show fourth-quarter net income of $1.49 billion, or 89 cents per share, compared to $892 million, or 54 cents per share, in the same quarter of 2012.
In the last three months of the year, GM's revenue is seen up 4.2 percent to $41 billion. Excluding one-time items, EPS is expected to be 87 cents, compared to 48 cents in the same quarter of year.
The owner of the Buick, Cadillac, Chevrolet and GMC brands is expected to report full-year net income of $5.61 billion, or $2.91 per share, compared to $5.39 billion, or $2.92 per share. GM is estimated to have boosted revenue last year by 4.1 percent, to $155.5 billion.
GM is experiencing a significant rebound of sorts, with unit sales rising 4 percent last year to 9.7 million vehicles, of which 62 percent were sold in China and the United States. Model refreshes last year that gave new life to some Cadillac and Chevrolet models let the company raise transaction prices.
"GM's global production appears to have tracked modestly stronger than expected in 4Q," said a research note from JPMorgan by autos analysts Ryan Brinkman, Samik Chatterjee and David Karnovsky. "The modestly stronger volumes were driven by much-better-than-expected production in China ... leading international operations to a gain."
GM sold 3.2 million vehicles in China last year and it sold 11 percent more vehicles in the fourth quarter in the world's largest auto market compared to the previous year, which helped float total international sales by 5 percent despite significant currency exchange headwinds in Venezuela and soft demand in Europe.
Like other automakers, GM has been operating at a loss in Europe, but entering the fourth quarter it had lost only $1.2 billion of the $2 billion in operating losses it expected for 2013, which suggests better results than were forecast.
In China, GM is working to bolster its presence in the luxury market. It won approval for the construction of a $1.3 billion manufacturing facility to build 150,000 Cadillacs per year. GM, the second-largest foreign automaker in China, has been importing its luxury brand and wants to improve profitability by making the vehicles there.
Fourth-quarter North America production numbers are also up, with production forecasts of about 840,000 units, a 9 percent increase from the previous year. GM's highly important next-generation truck and SUV platform, known as K2XX, was on track in the fourth quarter, with much of the pre-production cost out of the way. The 2014 Chevrolet Silverado and GMC Sierra were the first two vehicles to receive the upgraded platform.
GM has been spending heavily in pre-production for the new platform, which will arrive in 2015 models of Chevrolet, GMC and Cadillac SUVs, but in a conference call following the third-quarter 2013 earnings, Chuck Stevens, GM's CFO for North and South America, said those costs would decline significantly in the fourth quarter. Last year, the company said there would be one-time K2XX preproduction costs of $300 million in the last six months of 2013 that would begin to mitigate in the fourth quarter.
Another fourth-quarter cost factor is GM's decision to scale down Chevrolet in Eastern and Western Europe to focus on expanding its Opel and Vauxhall brands. In December the company said it would spend $700 million to $1 billion, mostly in the fourth quarter and the rest dribbling out in the first half of the year, on "asset impairments, dealer restructuring, sales incentives and severance-related costs."
GM CEO and Chairman Dan Ackerman (who has since been replaced with Mary Barra, the first woman to head an auto company) said in a conference call in October that GM expected a "fairly significant uptick in marketing" in the fourth quarter, not just in seasonal activity but also related to the marketing blitzes for the Sierra and Silverado trucks and the Cadillac CTS sports sedan. GM was running an operating margin of 8 percent in the first three quarters, but will see that decline in holiday incentives and discounts. Profits for the year will benefit from GM's sales mix. The company's higher-margin light trucks outsell its cars.
© Copyright IBTimes 2023. All rights reserved.
FOLLOW MORE IBT NEWS ON THE BELOW CHANNELS