Genes Define Ageless Skin, Now Nanoparticles Provide Hope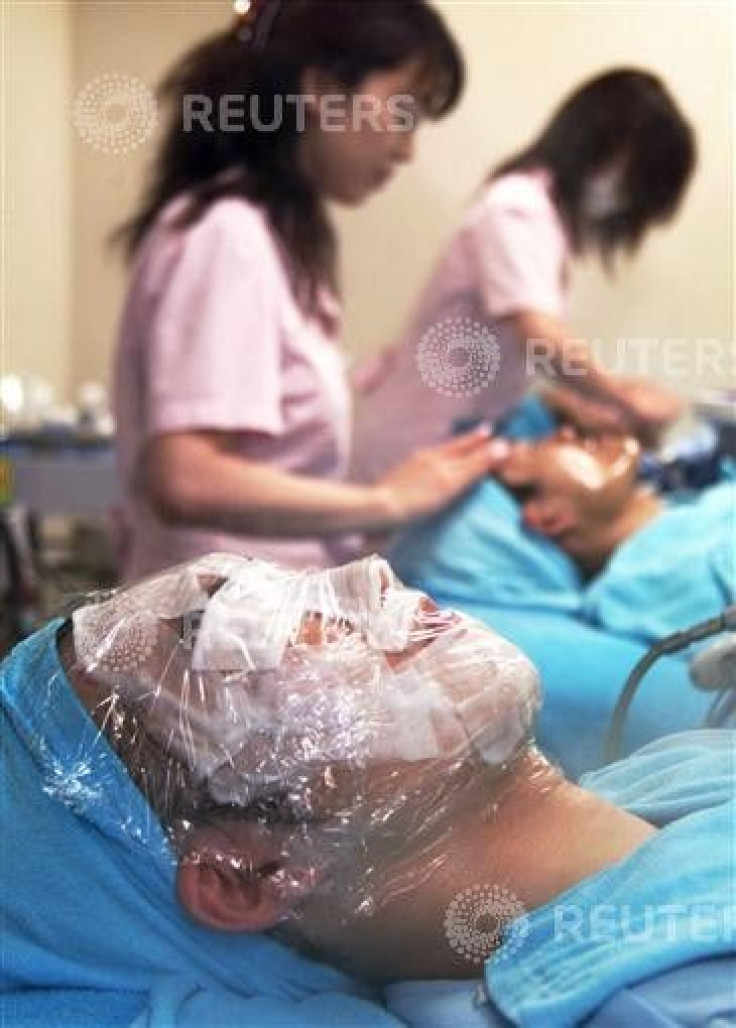 The quest for the ultimate anti-aging skin solution has now found its magic in scientifically developed nanoparticles obtained from shrimp, lobster, squid and octopus. While the search continues for the best anti-aging remedy, a group of scientists have also set their observations on gene markers for long-term skin regeneration.
Several recently published unrelated studies have evoked hope for timeless skin rejuvenation that might fill in for current therapies without cosmetic intervention.
Nanoparticles Developed from Chitosan Tout New-Age Skin Renewal
Scientists from Fairleigh Dickinson University, in Teaneck, New Jersey have explored the possibilities of converting naturally occurring chitin from shrimp and lobster shells for healing wounds and regeneration of skin cell. Chitin can also be extracted from the beak of the octopus and squid.
Published in the current International Journal of Nano and Biomaterials, lead author Mihaela Leonida and colleagues have documented their methodology of producing nanoparticles from chitosan that could help heal wound and, in turn, stimulate growth of skin cell.
The researchers based their experiment on the understanding that chitosan is an effective antimicrobial agent against Staphylococcus saprophyticus and Escherichia coli and could be effective as a protective agent for both skin healing and re-growth.
Researchers created their version of the chitosan nanoparticles (CNP) via an ionic gelation process using sodium tripolyphosphate. Their initial tests did show that the CNP composites did impact antibacterial property. The CNP also tested positive for skin regeneration on skin cells such as fibroblasts and keratinocytes and this property is seen as the forerunner for anti-aging skin care products in the future.
Chitosan, a naturally occurring non-toxic and biodegradable polysaccharide is easily acquired from chitin, the main constituent of shrimp and lobster shells. Its antimicrobial property has already been tested in dentistry for preventing dental caries and also as a food preservative. Its antimicrobial nature makes it a good additive for textiles used in clothing for the healthcare sector.
Skin Renewal: It's all in the Genes
Coinciding with the recently concluded American Academy of Dermatology's annual meeting in San Diego, dermatologists discussed new research on genetic implication on the skin and its aging process. The conference emphasized how researchers are investigating genetic make-up in older and younger skin, and whether diet could have any impact on the genetics behind skin renewal.
There is groundbreaking research underway to determine the differences between old and young genes, said Dr. Zoe D. Draelos, a consulting professor at the Duke University School of Medicine in an academy press release. The hope is that by understanding how to make old genes act younger and how to keep young genes from getting old, we can better advise our patients on caring for their skin, she added.
As dermatologists, we're constantly asked by our patients 'what should I use on my skin to make it look better,' Draelos noted. This next generation of genomic-based research is helping us determine not only what ingredients may work best for specific skin types, but how what we eat now and throughout our life can affect our skin as well. Science holds the key to helping us make better recommendations based on this newfound knowledge, she added.
Genetic Markers Seen as a Step to Stem Cell-Based Tissue Regeneration
In yet another new study published in the Journal of Cell Science, scientists have identified DNA markers that control gene expression within reprogrammed skin cells. Epigenetic signatures or DNA markers can help predict the formation of wound-healing protein in reprogrammed skin cells. These could also induce the formation of pluripotent stem cells (iPSCs) or cells that take on embryonic stem cell properties.
The ability to generate patient-specific cells from the reprogrammed skin cells may allow for improved, individualized, cell-based therapies for wound healing. Potentially, these reprogrammed cells could be used as a tool for drug development, modeling of disease, and transplantation medicine without the ethical issues associated with embryonic stem cells, said lead author Jonathan Garlick, director of the division of tissue engineering and cancer biology at Tufts University School of Dental Medicine (TUSDM).
© Copyright IBTimes 2023. All rights reserved.
FOLLOW MORE IBT NEWS ON THE BELOW CHANNELS