Gennady Golovkin Open To Alternate Opponent If Canelo Alvarez Rematch Is Off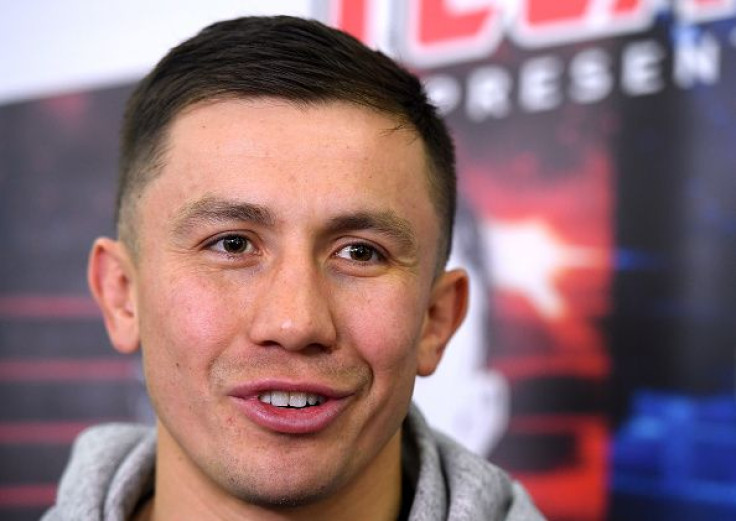 Gennady Golovkin believes there is a question mark over whether his highly-anticipated rematch with Canelo Alvarez will take place in September and is open to fighting another opponent instead.
Golovkin is set to defend his World Boxing Association, World Boxing Council, International Boxing Federation, and International Boxing Organization middleweight titles against Vanes Martirosyan on Saturday at the Stubhub Center in Carson, California.
The fight will take place on short notice after Canelo withdrew from the originally planned bout last month following a formal complaint filed against him by the Nevada State Athletic Commission after two failed drug tests for clenbuterol in February.
The Mexican was also suspended for six months from the date of the failed drug tests but is expected to be ready to return to action Sept. 15 should the rematch with "GGG" take place that month.
However, Golovkin is still unsure if it will happen and is prepared to face an alternative opponent, especially if Canelo refuses to do regular drug testing under the Voluntary Anti-Doping Association.
The first meeting between the duo in September last year ended in a controversial split-decision draw with many favoring Golovkin as the winner.
"We made a lot of concessions. We made a lot more concessions than the other side did," Golovkin said, as per ESPN. "Knowing that and knowing other things about the other side there is a question mark about whether there will be a fight in September or not. ... I have nothing to hide, but I don't see any willingness from the other side to offer some fair conditions. Maybe they will do it later, but at this point, no."
"I do think I won [in September]. I think I'm better. I had all my belts. Let's not put all our eggs in one basket with Canelo. There are other good fighters, maybe not as good financially, but Canelo is not the only option. ... There are some other boxers who should be given a chance. Let's not only talk about Canelo. The way I see it, Canelo is the largest problem we have in boxing. He's a dirty fighter because he was caught doping, and that's why we shouldn't spend too much time talking about him. He's a problem we have in boxing."
Golovkin's trainer Abel Sanchez is in agreement and believes there are plenty of other fighters who deserve the chance to face him such as World Boxing Organization champion Billy Joe Saunders, Jermall Charlo and Sergey Derevyanchenko among others.
"Boxing does not revolve around Canelo. There are a lot of other fighters in the middleweight division who deserve to fight for a title," Sanchez said. "There are a lot of guys available that the public needs to focus on instead of a guy that's refusing to comply with the rules. The middleweight division is vibrant. If Canelo's not available, who cares? We have to be concerned with Gennady's career, nobody else's career."
© Copyright IBTimes 2023. All rights reserved.