George Soros Jumps In 2012 Campaign, Gives Democratic Groups $2 Million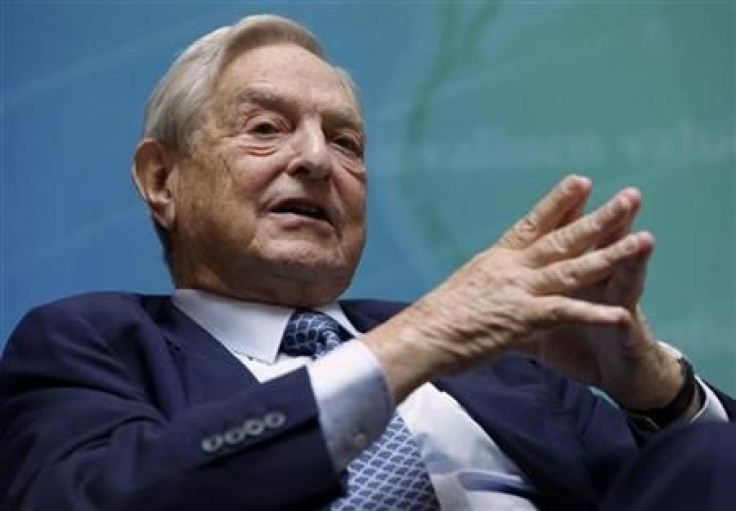 The billionaire investor George Soros is planning to donate $2 million to two groups supporting Democratic causes, the latest signal that an anticipated deluge of general election spending is underway.
Soros will give $1 million apiece to America Votes, an advocacy group that works on progressive issues, and American Bridge 21st Century, a liberal Super PAC that focuses on fighting Republican candidates. Super PACs can raise and spend unlimited amounts of money, and Soros' contribution adds to the nearly $6 million American Bridge 21st Century has raised so far.
Thanks to investments by progressive leaders like Mr. Soros, we have been able to build a cutting-edge organization that we will continue to build upon in order to keep providing effective and efficient services to the progressive movement, David Brock, American Bridge's founder, told CBS.
An established heavyweight in liberal advocacy, Soros gave $32.5 million to political groups supporting Democratic candidates and issues between 2001 and 2010, the majority of it as part of a push to defeat President George W. Bush in 2010, according to the Center for Responsive Politics.
As he has in the past, George is focusing his political giving in 2012 on grassroots organizing and holding conservatives accountable for the flawed policies they promote, spokesman Michael Vachon wrote in an email.
A political landscape reconfigured by the Supreme Court's 2010 Citizens United decision, which lifted restrictions on campaign spending, has given wealthy individuals immense clout. Individual donors like Sheldon Adelson, a prominent backer of a pro-Newt Gingrich Super PAC, played a large role in prolonging the Republican presidential primary. Soros' contribution underscores the shift to the general election, as does the Obama campaign's announcement on Monday of a $25 million ad buy in nine contested states.
© Copyright IBTimes 2023. All rights reserved.