Georgia RB Isaiah Crowell Arrested on Gun Charges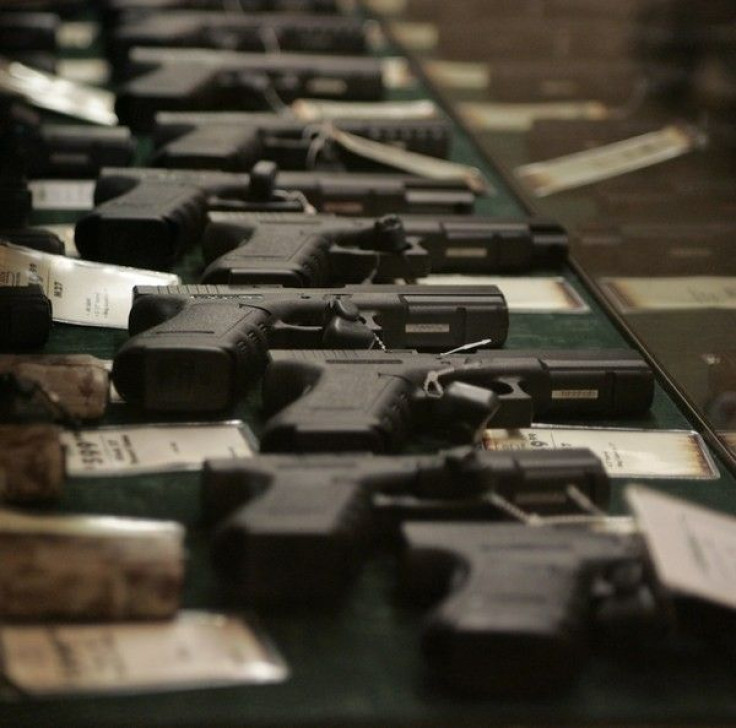 University of Georgia running back Isaiah Crowell was arrested on weapons charges on Friday morning, according to reports.
Crowell, who rushed for 850 yards and six touchdowns in his freshman year at Georgia, was arrested early Friday morning after being stopped at a driving checkpoint and found with a 9mm Luger that had its serial number scratched off.
He was charged with felony count of possessing a weapon in a school zone, a felony count of altered identification mark and misdemeanor count of possession/carrying a concealed weapon. He was released from jail Friday afternoon after posting a $9,500 bond.
[Crowell] consented to a search of the vehicle, and officers didn't find the marijuana, Athens-Clarke County Police spokeswoman Hilda Sorrow told ESPN. There were other occupants inside the car and they consented to a search, but the marijuana wasn't found. During the search of the vehicle, officers found a gun under the driver's seat. After discovering that the ID number had been altered [on the gun], Mr. Crowell was arrested and charged. Marijuana was never found inside the car.
The 19-year-old faces a potential jail sentence of 10 years and a $10,000 fine, if found guilty on all three charges.
© Copyright IBTimes 2023. All rights reserved.