Georgia's Camden County Considers Replacing Firefighters With Free Prison Laborers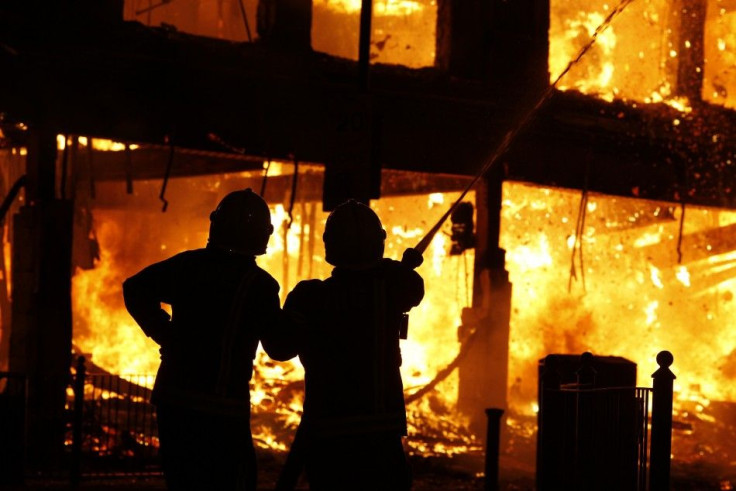 Officials in Camden County, Georgia are considering implementing a money-saving program that would allow prison inmates to work as firefighters.
The inmates-to-firefighters program is one of several options Camden's Board of County Commissioners has suggested to keep residents' fire insurance costs from doubling, The Florida Times-Union reports. Under new Insurance Services Office standards, insurance premiums will increase substantially if the county does not improve its fire protection services.
If approved, prison inmates would respond to all emergencies, including residential fires, alongside traditional firefighters, a move that would reportedly save the county more than $500,000 a year by some estimates.
Under the program, two prisoners would be placed in each of Camden County's three firehouses. The prisoners would be monitored by a surveillance system as well as by the firefighters, who would receive training to guard the inmates. Moreover, the program would only be open to inmates charged with crimes such as drug offenses and theft, and would only accept those with a record of good behavior who also passed an interview process.
Opposition to Idea
While it may be economically beneficial, the Times-Union reports there is a lot of contention among local firefighters about working side-by-side with convicted felons. One firefighter, Stuart Sullivan, reportedly pressed county commissioners about the practicality of such a program, asking them if they would want inmates coming into their homes during an emergency. Moreover, he said it would be unwise to place prisoners in those life-and-death situations if they do not have a passion for the job.
If you vote to bring these inmates into our working environment, you jeopardize not only the employees' well-being, but the safety of our citizens, he said.
However, Commissioner Jimmy Starline told The Associated Press that the program can be a positive experience for many prisoners.
It's an opportunity to break that cycle, he added. This is not like a chain gang. Life at a fire station could be a whole lot more pleasant than life in jail.
The prisoners would not be paid for their work, but upon release would be able to apply for a job as a firefighter five years after their conviction dates instead of the normal 10-year period.
If Camden County officials approve of the program, it will hardly be the first time inmates have been used to replace other laborers.
During the budget battle in Wisconsin earlier this year under Gov. Scott Walker, the state's Racine County used inmates to replace county workers who were on strike to do jobs such as landscaping, painting and other basic maintenance.
In addition, California inmates were deployed as firefighters during the 1940's when there were a shortage of available workers. Today, more than 4,000 firefighter inmates are still stationed at 45 camps across the state.
© Copyright IBTimes 2023. All rights reserved.