German Police Detain Several, Arrest 1 In Bremen, Following Islamist Terror Threat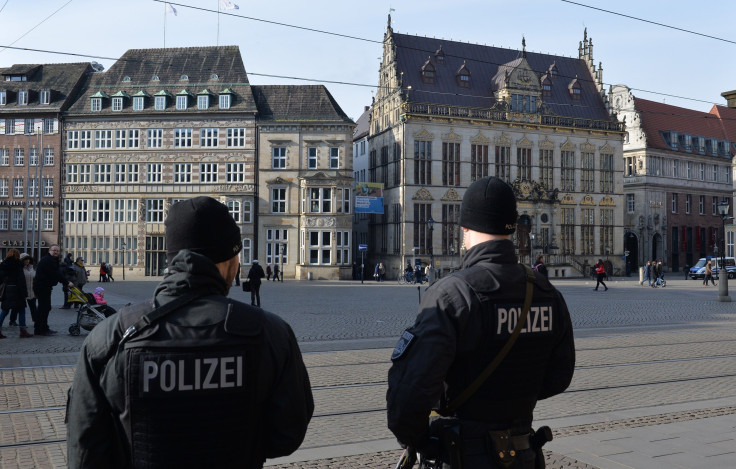 German police have detained several people during a raid at an Islamic centre in Bremen following a terror threat.
One person has been arrested as security has been heightened across the northern port city. Heavy police presence was seen throughout the day with special focus on key locations such as Jewish community places and markets.
"Since yesterday evening the authorities in Bremen have indications, based on knowledge from the police, the domestic intelligence agency and a federal authority, of an increased threat from Islamist extremists," a statement from the police said.
The statement added that steps have been taken to protect the Jewish community in Bremen. Some Jewish residents are also believed to have been taken into protective custody.
A police spokesperson declined to divulge further details on the detentions and the nature of the threat. But authorities said they have been receiving tip-offs regarding a potential Islamist attack since Feb. 27.
Despite the latest security arrangements, people were relatively calm and a league match -- which was also suspected to be a target of a terror plot -- was not called off.
This article is copyrighted by IBTimes.co.uk, the
business news
leader