Germanwings Crash: Police Find 'Significant Clue' In Co-Pilot Andreas Lubitz' Apartment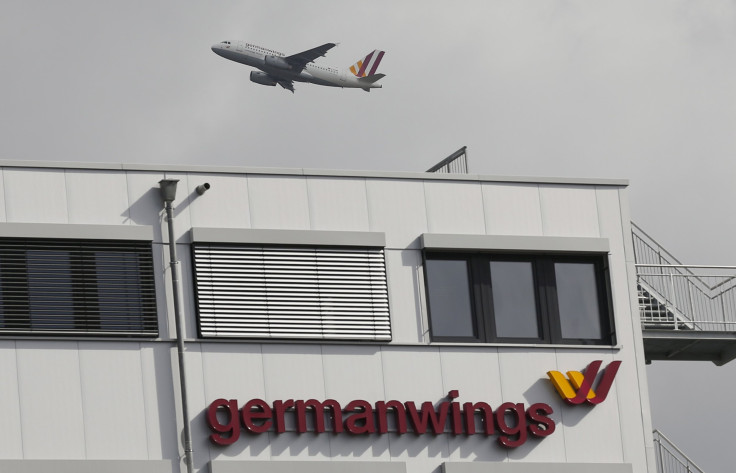 Police have found a "significant clue" in an apartment belonging to Andreas Lubitz, the co-pilot prosecutors say deliberately crashed a Germanwings flight carrying 149 people into the French Alps, killing all on board, according to reports.
"We have found something which will now be taken for tests," Dusseldorf police spokesperson Markus Niesczery, told the Daily Mail. "We cannot say what it is at the moment but it may be very significant clue to what has happened. We hope it may give some explanations."
Officers said that the unspecified item would be removed for testing. While refusing to confirm the exact nature of the item discovered, officers did specify that it was not a suicide note.
Detectives were seen removing evidence from Lubitz' apartment for further investigation, including a computer. A man, thought to be his roommate, was led out of the building, shielded by police holding up jackets, the Telegraph reported.
Lubitz was believed to split his time between two addresses, one of which is believed to be a house that he shared with his parents in the town of Montabaur, near the German city of Bonn.
In other developments, former classmates of Lubitz' told reporters that the 27-year-old took a temporary break from his pilot training, after suffering from "burnout." A reporter from Germany's Der Spiegel tweeted that former classmates had also said Lubitz suffered from depression.
Marseille prosecutor Brice Robin, citing recordings from the aircraft's black box, said he believed that Lubitz barricaded himself into the cockpit of the Airbus A320 after the pilot stepped out, and then intentionally brought the plane down.
Online Web tracking service FlightRadar24 said its analysis of satellite tracking data had found that someone had changed the altitude to the minimum setting possible of 100 feet: well below the crash site lying at about 6,000 feet, according to Reuters.
Lubitz may have started a gradual descent, so that it was unrecognizable, pilot Ron Stock told CNN. Passengers were not aware of the impending crash "until the very last moment" when screams could be heard, Robin said.
Lubitz could reportedly be heard on the tapes breathing throughout the incident, in a manner which prosecutors said suggested that he had not experienced a medical emergency, he added.
Lubitz had undergone intensive training and "was 100 percent fit to fly without any caveats," according to Carsten Spohr, the head of Lufthansa, the German carrier that owns Germanwings, the BBC reported.
As a result of the crash, airlines around the world are scrambling to institute enhanced safety procedures. Many carriers will now institute a requirement that at least two pilots remain in the cockpit of an aircraft at any time during a flight, the Guardian reported.
Such a rule is already in force in the United States, but not in Europe and several other territories.
© Copyright IBTimes 2023. All rights reserved.