Germanwings Co-Pilot Andreas Lubitz Depressed, Took 6-Month Break From Training In 2009, Report Says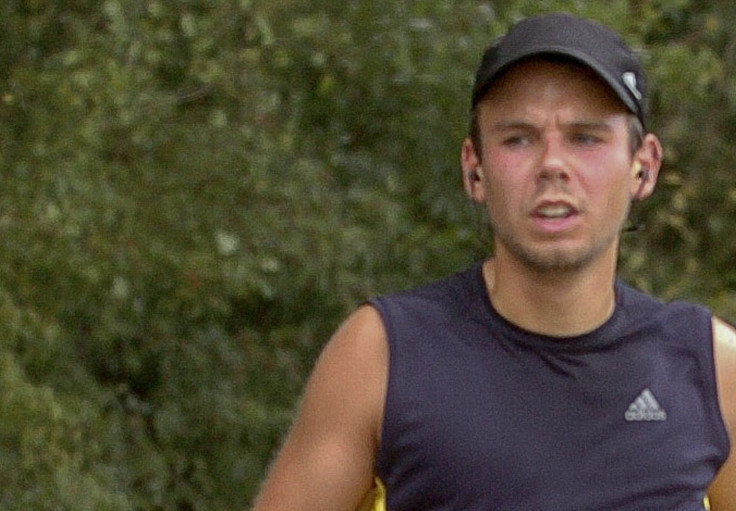 Germanwings Flight 9525 co-pilot Andreas Lubitz took a six-month leave from training in 2009 because he felt "burnt out" and depressed, according to a report. Carsten Spohr, chief executive at Germanwings owner Lufthansa, acknowledged at a news conference earlier Thursday that Lubitz's training was subject to an "interruption" six years ago, but declined to provide specific details.
Lubitz's former classmates told reporters in Germany that the 28-year-old temporarily left pilot training due to "burnout-syndrom" [sic], German news outlet Der Spiegel's Matthias Gebauer wrote on Twitter. In a subsequent tweet, Gebauer wrote that friends of Lubitz described the condition that contributed to his six-month leave as "burnout-syndrome" or "depression."
Interruptions during Lufthansa pilot training are common and trainees are required to provide an explanation for their absence, Spohr said. However, German law prevents Lufthansa from obtaining information on an employee's medical history. The chief executive said only that Lubitz went on hiatus for a period of "a few months," adding that he was later deemed fit to return to training and that he passed all subsequent physical and psychological tests.
"Six years ago there had been an interruption to his training. We checked his skills, his competence and he went back to training school. After that he was successful. He went through all of that with flying colors," Spohr said. "He was fit in all areas, 100 percent."
French prosecutors allege Lubitz locked his fellow pilot out of the cockpit during Flight 9525's trip from Spain to Germany. An analysis of the Airbus A320's cockpit voice recordings revealed normal conversation before the flight commander left to use the restroom. When he returned, the door had been barred, and attempts to regain entry by force were unsuccessful.
Lubitz, 28, officially joined Germanwings as a pilot in September 2013 after an 11-month stay on a waiting list. Prior to that, he was a member of LSC Westerwald, a flight club based in Montabaur, Germany. An acquaintance at the club described Lubitz as happy.
"He was happy he had the job with Germanwings and he was doing well. He was very happy. He gave off a good feeling," club member Peter Ruecker told the Associated Press.
© Copyright IBTimes 2023. All rights reserved.
FOLLOW MORE IBT NEWS ON THE BELOW CHANNELS