Germanwings Pilot Lubitz Sought Help For Vision Problems, Investigators Say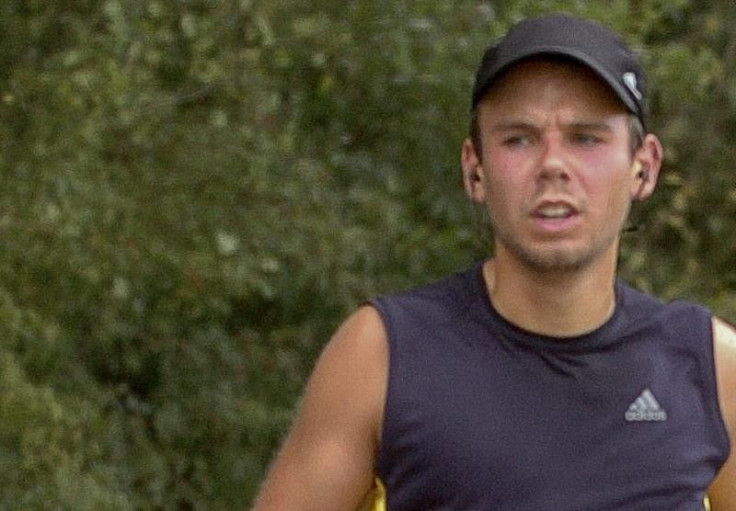 Andreas Lubitz, the German co-pilot who investigators said deliberately flew Germanwings Flight 9525 into a mountainside in the French Alps, sought medical treatment for problems with his vision, the New York Times reported Saturday, quoting a pair of officials familiar with the investigation into the apparent suicide crash on Tuesday. Lubitz locked out the flight's captain from the cockpit and set the plane into a dive into the Alps, killing 149 passengers and crew aboard the Airbus A320, investigators say.
The nature of Lubitz's eye problems is unclear, but he hid the condition from Lufthansa Group, which owns and operates Germanwings. The subsidiary was aware of Lubitz's medical history, but only to the point that it knew he passed both physical and mental exams required to fly. On Friday, investigators found torn-up doctor's notes, excusing Lubitz from work, that were dated just prior to Tuesday's tragedy, fueling widespread speculation about the nature of Lubitz's ailments.
Lubitz sought help for mental health issues at some point in his past, prompting some to assume Lubitz was depressed and suicidal on the day he flew the plane into a mountainside, but there are few facts about the 27-year-old's mental stability leading up to the crash. Investigators determined that Lubitz "showed a willingness to destroy [the] aircraft," based on cockpit voice recorder data they recovered after the crash. The captain can be heard knocking with increasing force the longer Lubitz kept holed up in the cockpit with the plane's autopilot function set to descend from a cruising altitude of 38,000 feet to 100 feet. Passengers can be heard screaming just prior to the crash, which investigators said essentially disintegrated the A320.
Lubitz was known by acquaintances as a reserved but well-mannered and polite person. He was in excellent physical condition, often competing in road marathons in his native Germany. His parents have not come forward to issue a statement yet, but a father of one American victim expressed sadness for Lubitz's parents on Friday.
"I don't feel anger. … I'm really sad for the [parents] of that young pilot," said Robert Tansill Oliver, whose son Robert Oliver Calvo was killed in the crash. "I can't imagine what they're going through, as well as our companions here. … No, we don't feel anger. We're peacemakers."
Lufthansa Group announced Friday it would issue an immediate payment of 50,000 euros to families of the victims, but did not say if that will be followed by a more comprehensive compensation package. Multiple European airlines, including Lufthansa, announced this week that they would enact the "rule of two," requiring two crew members to be in the cockpit at all times so as to not leave planes vulnerable to similar incidents. Airlines in the United States have followed a similar policy since the terrorist attacks of Sept. 11, 2001.
© Copyright IBTimes 2023. All rights reserved.