Andreas Lubitz, Germanwings Co-Pilot, Hid Illness From Employers; No Suicide Note Found: Prosecutors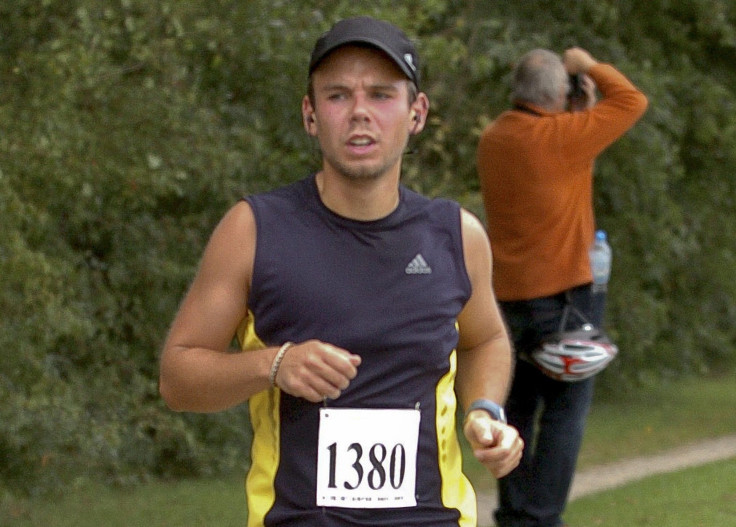 Germanwings Flight 9525 co-pilot Andreas Lubitz may have hidden an "existing illness" from his employers, German prosecutors said Friday, according to the Associated Press (AP). Medical documents seized from the 27-year-old's home in Dusseldorf indicate "an existing illness and appropriate medical treatment," prosecutors reportedly said.
Prosecutor Ralf Herrenbrueck reportedly said that authorities found torn-up sick notes by a doctor signing him off work the day he crashed the plane. Herrenbrueck reportedly said that these findings "support current preliminary assessment that the deceased hid his illness from his employer and colleagues." Prosecutors also reportedly said that they did not find any suicide note or claim of responsibility for the crash from Lubitz, or any evidence that would indicate any political or religious motive to his actions.
A spokesman for Germany's Federal Aviation Office had said that Lubitz had a medical condition that was noted in his pilot's medical certificate but could not say whether it was related to his mental or physical health.
German newspaper Bild Zeitung reported on Friday that Lubitz's flight training was interrupted for six months in 2009 because he was suffering from "psychological problems," and that he had received psychiatric treatment for over 18 months.
However, the co-pilot was described by his neighbors as calm, low-key and as someone who was always in good health.
"He definitely did not smoke. He really took care of himself. He always went jogging. I am not sure whether he did marathons, but he was very healthy," Johannes Rossmann, who lived near Lubitz's home in Montabaur said, according to AP.
Investigators searched Lubitz's apartment in Dusseldorf and his parents' house in Montabaur, nearly 40 miles northwest of Frankfurt, and took away several boxes of items from both the houses. They also claimed they had found a "significant clue" in the apartment without specifying the nature of the clue.
Prosecutors in France on Thursday had alleged that Lubitz deliberately crashed Flight 9525 into the French Alps, killing everyone on board. The Airbus A320 was travelling from Barcelona to Dusseldorf with 150 people on Tuesday, when Lubitz initiated the plane's descent, ensuring it plunged into the mountainside after the captain had left the cockpit, they claimed.
© Copyright IBTimes 2023. All rights reserved.