Germanwings Plane Co-Pilot Andreas Lubitz Told Doctor He Could Not 'See Clearly' And Had Insomnia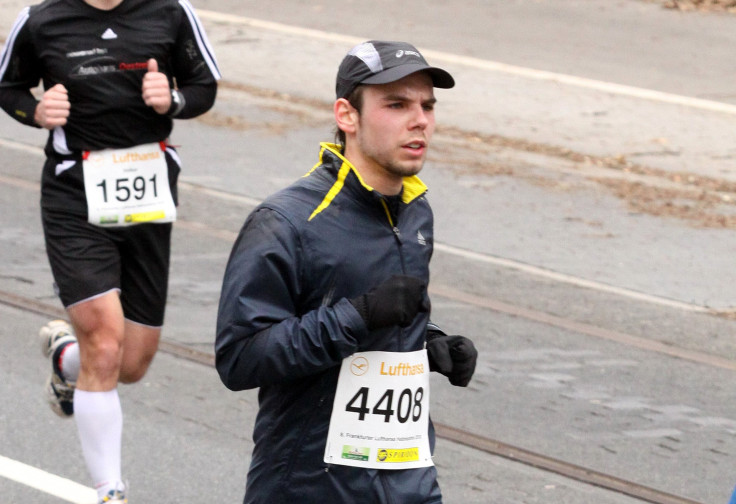 Andreas Lubitz, the Germanwings co-pilot suspected to have crashed Flight 9525 with 150 people on board last March, wrote an email to his physician just days before the crash, complaining about his deteriorating health, German newspaper Bild reported. He said in the email, which was published Saturday, that he was losing his eyesight and had insomnia.
The email was dated March 10, 2015, just two weeks before the crash in the French Alps. Authorities have so far said that Lubitz is believed to have initiated the descent after practicing it on a previous flight. Reports last July said, citing an investigation by France's BEA, that Lubitz is believed to have locked the captain out of the cockpit and rammed the plane into a mountain.
"The University Hospital says there are no findings that can explain my altered vision. Unfortunately, since we began making tests, it's been worsening and I'm not able to see clearly in bright light, which I think is further affected by stress and lack of sleep," Lubitz wrote in the email, according to Russia Today that cited Bild, adding that Lubitz had increased the dosage of anti-depressants prescribed to him to twice the amount. He also reportedly blamed the drug for loss of sleep and panic attacks.
"Because I am afraid of continuing to go blind and fixated on my eyes, my thoughts revolve constantly around this and the stress is increasing, which is why I cannot sleep on a regular basis," Lubitz reportedly wrote, adding: "White no longer seems white, and I need strong lighting to see at least something."
He also said in the email that he usually only slept for two hours and sometimes less than that. "I know I need, despite the difficult situation, to achieve longer sleep and reduce stress," Lubitz wrote in the email, cited by Russia Today, adding: "If the problem with my eyes was solved, all would be well. There really isn't anything else that bothers me."
Physicians reportedly asked Lubitz several times to visit a psychiatrist but the co-pilot refused because he believed their treatment was "incomplete and causing misunderstanding." However, he was treated by psychiatrists between 2008 and 2009 for a severe episode of depression, and was later given a flying certificate by a doctor who said he was healthy.
The report by Russia Today also cited local media organizations as saying that drugs like Zolpidem, which reduces concentration and driving ability, and Citalopram and Mirtazapine, both of which are used to treat suicidal thoughts, were found in Lubitz's effects.
Lubitz visited 41 different doctors before the crash, Daily Mail reported, citing Bild. Investigators had also reportedly found that he had searched online for cockpit doors and ways to commit suicide before the crash.
The final report on the accident is scheduled to be released March 13, according to reports citing the Office of Research and Analysis of France.
© Copyright IBTimes 2023. All rights reserved.