Germanwings Safety Record: Before Flight 4U 9525, No Crashes Or Fatalities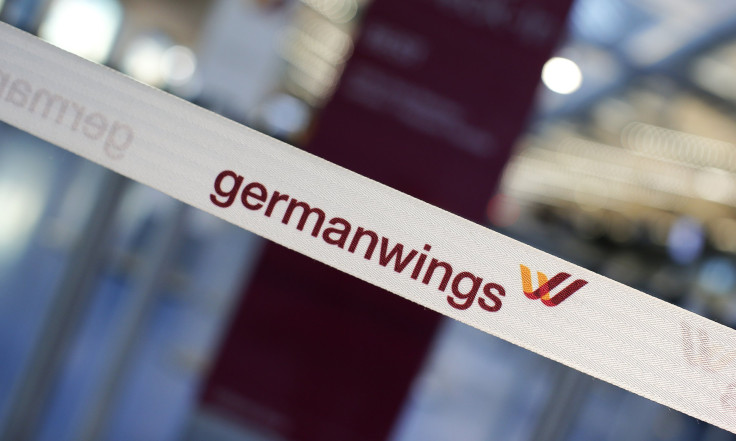 Germanwings, the Lufthansa subsidiary whose Airbus A320 crashed in the south of France on Tuesday, had a stellar safety record, according to aeroinside.com, which tracks aviation accidents and incidents. Since the low-cost Germanwings was founded in 2012, it had no crashes and no fatalities.
The model of plane involved in the crash also has an excellent safety record. Out of nearly 100 million flights, only 11 Airbus A320s have crashed with fatalities since the aircraft went into operation in 1988. The most recent A320 crash was in December, when AirAsia flight QZ8501, bound for Singapore after taking off from Surabaya, Indonesia, crashed over the Java Sea, killing all 162 people on board. An Airbus A320 also was the plane involved in the "Miracle on the Hudson," when US Airways Flight 1549 made an emergency landing on the Hudson River in New York following a bird strike in January 2009. All 155 people on board survived the incident.
The most frequent problem experienced by a Germanwings aircraft was a cracked windshield, which occurred three times since 2012, according to aeroinside.com. In one of those cases, a flight from Hanover, Germany, to Moscow in November 2012 had to make an emergency landing in Warsaw. All 76 people on board made it safely to the Russian capital.
Germanwings Flight 4U 9525 was traveling from Barcelona to Dusseldorf, Germany, when it crashed around 7 a.m. EDT in the French Alps. "The conditions of the accident suggests there would be no survivors," said French President Francois Hollande.
Alain Vidalies, France's transport minister, said the distress signal "showed that the aircraft was at 5,000 feet, in an abnormal situation," according to francetvinfo.
"We do not yet know what has happened to flight 4U 9525. My deepest sympathy goes to the families and friends of our passengers and crew on 4U 9525. If our fears are confirmed, this is a dark day for Lufthansa. We hope to find survivors," said Lufthansa Chairman Carsten Spohr.
© Copyright IBTimes 2023. All rights reserved.