Germany To Ease South Korea Defense Export Rules Amid Intense US-China Rivalry In Indo-Pacific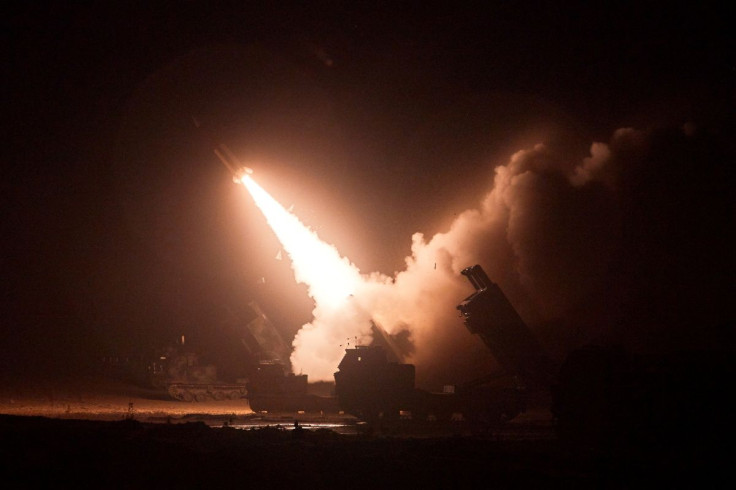 KEY POINTS
Berlin's decision is in response to Seoul's recent efforts to enhance its diplomatic ties with NATO
There have been increasing security concerns stemming from the rivalry between China and the United States
Scheduled to be implemented on Sept. 1, this new policy marks a significant shift from the existing procedure
Germany is preparing to streamline its processes for exporting defense equipment to South Korea starting next month. This comes as the competition between the United States and China in the Indo-Pacific region continues to grow more intense.
Seoul's arms procurement agency revealed on Wednesday that Berlin expressed its plans to simplify regulations pertaining to the export of defense products to South Korea.
The Defense Acquisition Program Administration (DAPA) of South Korea clarified that Germany is set to remove the necessity for its companies, which deal with non-sensitive defense and dual-use products, to obtain approval from its federal export control office before exporting to South Korea, Yonhap News Agency reported.
Berlin's decision is in response to Seoul's recent efforts to enhance its diplomatic ties with North Atlantic Treaty Organization (NATO), driven by the increasing security concerns stemming from the intensifying competition between China and the United States.
Scheduled to be implemented on Sept. 1, this new policy marks a significant shift from the existing procedure. Currently, companies are required to gain approval not only for direct exports of defense items to South Korea but also in cases where South Korean military equipment containing their goods is subsequently exported to other nations.
In accordance with the updated regulation, German companies will now be obligated to report their exports to the relevant authorities after the shipments have been made. DAPA said this adjustment is founded on insights shared by Germany's Federal Ministry for Economic Affairs and Climate Action.
DAPA foresees that this fresh approach will effectively tackle several challenges stemming from the current export processes, including potential delays in the deployment of South Korea's military assets.
Furthermore, this initiative is expected to foster increased collaboration between companies from both nations, stimulating their proactive engagement in the global defense market.
The arms procurement agency of South Korea highlighted that this step underscores Germany's acknowledgment of South Korea as a nation on par with NATO members according to its arms export regulations.
Consequently, Seoul will now gain access to the same privileges extended to European Union and NATO nations, along with a few other select entities. In the meantime, German companies are actively preparing to collaborate with defense firms in South Korea.
Previously, Airbus Defense and Space, headquartered in Germany, introduced a "win-win strategy" to Seoul, with the objective of enhancing sales for South Korea's FA-50 Fighting Eagles and other fighter aircraft within Western European countries.
© Copyright IBTimes 2023. All rights reserved.