US-European Partners Exploring Alternatives To Overcome Grain Deal Setback Amid Global Concern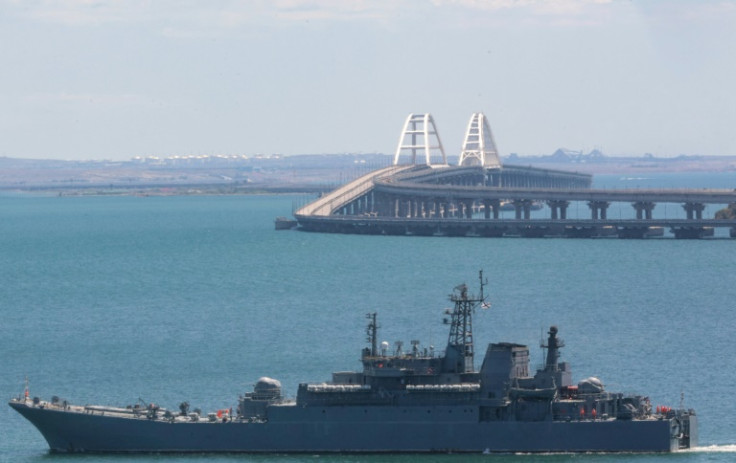 KEY POINTS
Russia's unilaterally withdrew from the Black Sea Grain Initiative
The initiative was brokered by the United Nations and Turkey
Russia's decision has raised concerns and implications for the grain trade in the region and beyond
The White House announced Wednesday that the United States is collaborating with its international allies and partners to support the transportation of grain from Ukraine to global markets via overland routes.
As high-level talks are currently underway in St. Petersburg with leaders from various African nations in attendance, focus remains on two significant issues: food security and the ongoing conflict in Ukraine.
During a briefing, National Security Council spokesperson John Kirby addressed questions from reporters over Russia's grain deal cancelation.
"I don't know what he (Vladimir Putin) plans to tell them, but I sure as heck hope that he — that he plans to be honest with African leaders about the effect that his decision to pull out of the grain deal is going to have on African nations," Kirby said, when asked about Russia-Africa summit.
"So much of that grain that was getting out of Odesa and Black Sea ports from Ukraine was going to countries that need it most — developing countries across the so-called Global South. And, of course, that includes the African continent."
"And we've already seen grain and foodstuff prices fuctu- — fluctuate, go up. They've gone down a little bit, gone up. But there's — there's volatility in the — in the market that wasn't there before," Kirby added.
When asked if the U.S. had a solution for the situation, Kirby said: "The best way for this grain to get to market is through maritime lanes — through the Black Sea and the Mediterranean. And, obviously, that's not going to happen now or at least for some time."
"So, we are working with our EU partners, we're working with Ukraine and other European partners to see if there's other ways to get grain to market overland," he said. "But that's not as efficient. It's not effective. You can't move as much or as fast via land routes, whether it's truck or rail. But — but we're working to see what we can do to try to alleviate the — or increase the flow."
On July 17, Russia unilaterally withdrew from the Black Sea Grain Initiative, which was brokered by the United Nations and Turkey. The initiative facilitated grain shipments from Ukrainian ports last year for the first time since Russia initiated its conflict with its eastern European neighbor in February. However, Russia has now decided to pull out of this agreement, raising concerns and implications for the grain trade in the region and beyond.
The Black Sea Grain Initiative played a vital role in mitigating global food insecurity by establishing a secure corridor for grain exports from three Ukrainian ports. These ports had been under Russian blockade since the onset of the conflict, severely impacting the international flow of essential grain supplies. The agreement successfully facilitated the shipment of grains through the Black Sea, ensuring access to Ukraine's abundant grain exports, as it is one of the world's largest grain exporters, alongside Russia.
Russia cited the reason for its decision to withdraw from the Black Sea Grain Initiative as the alleged disregard for the conditions set for its extension. Since the withdrawal, Russia launched a series of strikes on port infrastructure and grain depots located in the southern region of Ukraine. These attacks have escalated tensions and raised serious concerns about the stability of grain shipments in the area, further exacerbating the already delicate situation concerning food security and the flow of essential commodities.
© Copyright IBTimes 2023. All rights reserved.