Germany Terror Raids: Police Arrest Two Men In Berlin After Tip-Off About Suspected Attack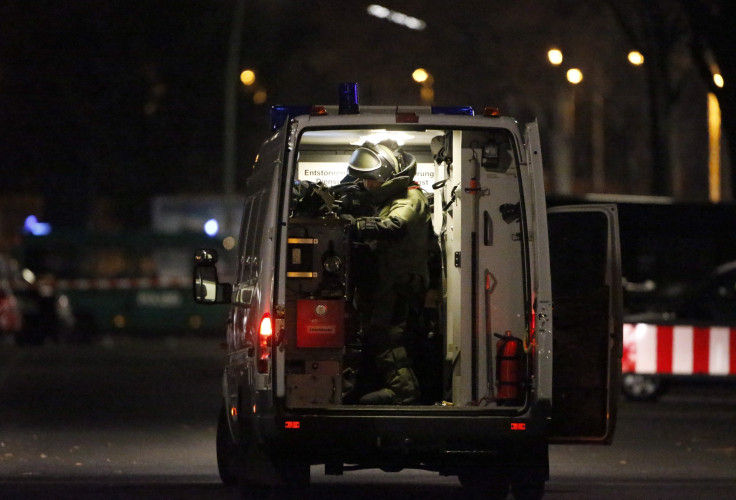 German police arrested two men in Berlin Thursday after receiving a tip that a terror attack may have been planned, the Wall Street Journal reported.
More than 300 police officers carried out two anti-terror raids in the city, eventually arresting a 28-year-old man without a passport and a 46-year-old Tunisian man, police said. Prosecutors said the tips indicated an attack may have been planned for outside Berlin but not within the city.
"We have no indication that any act of violence was planned to be carried out in Berlin," a police spokeswoman said, declining to elaborate further.
Police said they searched an Islamic cultural club on Sophi-Charlotten-Str. in Berlin and a car in the low-income Charlottenburg neighborhood but recovered no suspicious or dangerous material.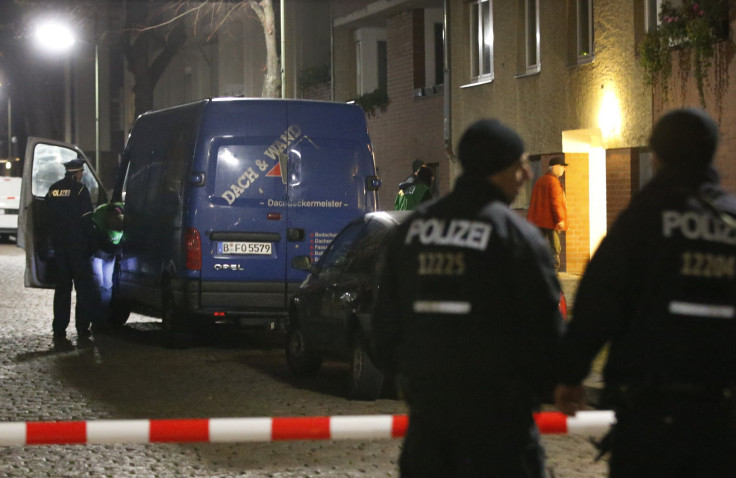 Police found an object initially "presumed to be hazardous" in the car the two men had been using, resulting in police barricading the area and evacuating 16 nearby residential buildings. But after the investigations were completed Thursday evening, police said there were no explosives or other suspicious objects found.
German Chancellor Angela Merkel said Wednesday that the country's security threat level remained high in the wake of the recent terror attacks in Paris that killed 130 and wounded hundreds more, Reuters reported.
Brussels was also on a four-day lockdown until Wednesday, when schools and metro stations opened once again. The city had been on high alert as authorities searched for two men suspected of being involved with the Nov. 13 attacks in Paris. Law enforcement is still looking for 26-year-old Salah Abdeslam, who lived in Brussels, and another man, named Mohamed Abrini, who authorities said had been seen with Abdeslam in the days leading up to the attacks.
© Copyright IBTimes 2023. All rights reserved.