Germany's Former Nazi Capital Still Hostile Toward Jews, Muslims And Roma People, Study Finds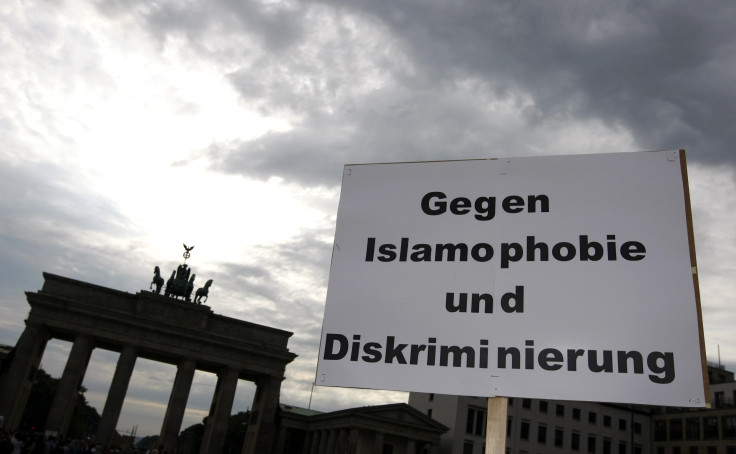 Nearly a century after Adolph Hitler began making speeches at beer halls across southern Germany's largest city, intolerance remains rampant in the German state of Bavaria, according to a Ludwig-Maximilian University study released Sunday.
Of 1,700 people surveyed in Bavaria, which is home to the cities of Munich and Nuremberg, 56 percent expressed mild to strong hostility toward Muslims, more than one third felt the same way about the unemployed, Sinti and Roma people and more than one in five harbored feelings of anti-Semitism.
Residents of Munich, the state's largest metropolitan area and the city where the university is based, were less likely to exhibit intolerance, as were Bavarian women and those with higher levels of education, according to the study. The authors noted that respondents likely associated Muslims with foreigners in general, and that the Islamophobia present in the state may be less related to fears of the religion itself than to fears of the influx of migrants seeking asylum in Germany.
More than a third of asylum-seekers applying for refuge in the European Union were registered in Germany, with 441,800 first time applicants—a 155 percent increase from 2014—according to Eurostat. Germany was fifth, however, in terms of number of applicants relative to a country's population, with 5,441 per million inhabitants. Most of those refugees came from Syria, where a civil war has displaced 11 million residents and killed nearly half a million.
The survey results came days after the German Federal Criminal Police Office (BKA) told media groups in the country that the number of crimes against refugees nationwide hit nearly 800 so far in 2016, and more than 90 percent of the crimes had been perpetrated by "right-wing motivated offenders," such as neo-Nazis. In 2015, over 1,000 crimes against refugees were reported, a five-fold increase from the 199 incidents reported in 2014.
The far-right, anti-immigrant Alternative for Germany (AfD) party saw its strongest results since the Second World War in Germany's March regional elections. While the group held a conference in the Bavarian city of Aschaffenburg when it tried to revamp its image in 2014 and its local party declared in March that it wished to shut down mosques in the state, the Christian Social Union, a part of Chancellor Angela Merkel's coalition, remains the dominant party in the region.
© Copyright IBTimes 2023. All rights reserved.