Get To Know Adonis Sevilleno: Team Lakay's Newest Member Who Won ONE Warrior Series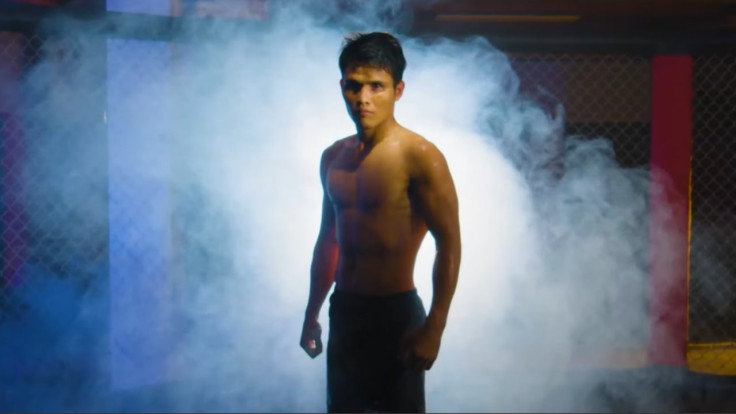 KEY POINTS
Adonis Sevilleno wins the ONE Warrior Series Philippines reality TV series
Sevilleno earns a six-figure contract with ONE Championship
He is now a member of the legendary Team Lakay
If the topic of the conversation will be about the flourishing Philippine mixed martial arts (MMA) scene, it is a farce not to elicit Team Lakay as the first line of thought as most of the successful Filipino fighters in the sport came from the legendary stable.
Ever since its inception nearly two decades ago, the premier fight camp has produced seven world champions as well as a huge number of perennial contenders and highly-touted prospects.
Team Lakay's roster of athletes has grown throughout the years, but Mark Sangiao—the group's benevolent headmaster—remains steadfast in his solemn promise to nurture and mentor the next generation of mixed martial artists who will represent the Philippines on the world stage.
Sangiao's winning formula will once again benefit a homegrown talent who wishes to follow in the footsteps of the trainer's venerated wards such as Eduard Folayang, Kevin Belingon, Geje Eustaquio and Joshua Pacio, to name a few.
Adonis Sevilleno outlasted 15 other contestants to clinch a sought-after break at the international level of competition through ONE Championship's 11-part reality television series titled "ONE Warrior Series Philippines," which aired every Sunday from September 18 to November 27.
The 29-year-old earned an exclusive multi-fight contract worth $100,000 with the prominent Singapore-based combat sports promotion, which also paved the way for his membership in Sangiao's Team Lakay.
Sevilleno, who holds a professional record of 2-2 per the databases of both Sherdog and Tapology, will now have to get used to the fanfare brought about by his achievement on the show and the newfound affiliation with Team Lakay.
In fact, he recalled a time before the ballyhoo surrounding his feat on ONE Warrior Series Philippines when he had no idea where fate would lead him.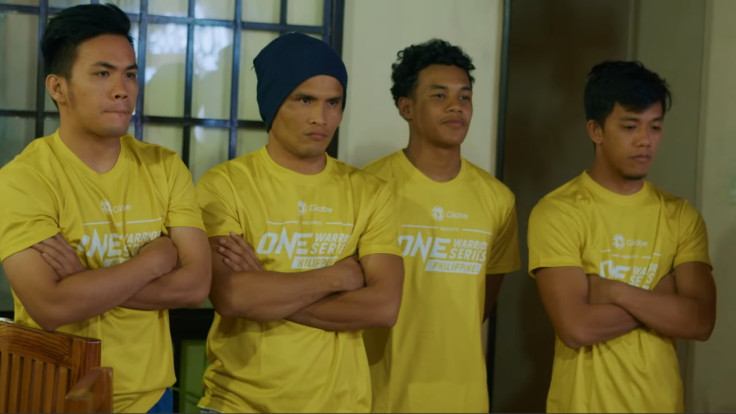 Humble Beginnings
Growing up in Bantayan Island—located in the Visayan Sea off the northwestern coast of Cebu province in the Philippines—is not always like the postcards portray as behind its natural wonders are people doing very little to ease their day-to-day burdens.
Sevilleno's hometown feels the dire effects of poverty, much like many other rural areas of the country, and he and his own family are all too familiar with it.
His clan made a simple living by catching fish in the sea, and their children were expected to follow the same career path.
However, he wanted a far better life for his family.
"Life back home was challenging. We struggle to make ends meet on a regular basis, and it is something that fuels my desire to have a much more comfortable life for me and my family," Sevilleno told the International Business Times.
Despite the uncertainty, Sevilleno decided to leave home at the age of 18 to look for work with a steady income in the national capital region of Metro Manila.
"When I went to Manila, I thought of making the leap of faith. I used to be a fisherman, but the seas couldn't bless us enough anymore. That's when I made that decision, so I can keep providing for my family," he shared.
Fortunately for him, he landed a job in line with his growing personal interest—martial arts.
His uncle, Ray, was a lifelong devotee of various styles of combat and had a passion for taekwondo and karate.
This passion heavily influenced Sevilleno, who first stepped into the gym at 16 years old and never looked back.
"To be completely honest, I didn't fall in love with martial arts overnight. My uncle first invited me to take part in a few training sessions. I was a teenager at the time, so it was just playtime. It eventually grew in me," he stated.
"If not for my uncle, I wouldn't be a martial artist today."
A few years into his work as a trainer at a local gym operated and owned by the respected Elorde family in the metro, a friend of Sevilleno ardently introduced him to MMA.
"There's a friend of mine who came to visit me and offered if I would be interested to compete as an amateur in MMA. It was something new to me back then, and I ended up saying yes to him because I wanted to try and find out," he remembered.
After figuring in an array of amateur matches from 2013 to 2016, Sevilleno then realized that MMA was a profession worth pursuing.
"Once I had a couple of fights in my record as an amateur, I started to have this feeling where I crave the rush of competing. It's like my heart and my mind kept telling me to pursue this career for good. I did consider going home and returning to my former job, but something inside of me really pushed me to become an MMA fighter," he bared.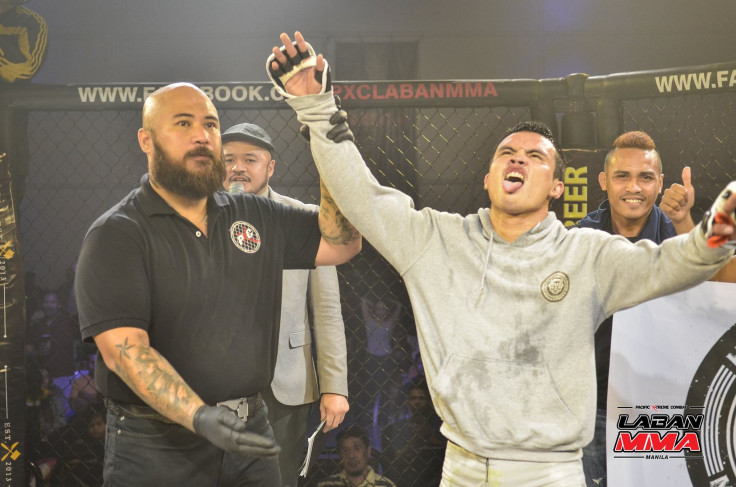 Warrior's Quest
To say that Sevilleno went through the wringer in the professional ranks is a massive understatement.
He received no indulgence and fought whoever was in front of him, resulting in a fair share of wins and losses inside the cage.
With the possibility of ending up to be just another face in the crowd in a sport where fortune only favors the bold, Sevilleno mustered up the courage to soldier on, acknowledging that he had passed the point of no return.
"When I decided to become a professional fighter, I knew there would be no turning back. I had to make it work for my family. Deep down in my heart, I know I'm on the right path," he mentioned.
The opportunity of a lifetime came for Sevilleno in January 2020 when ONE Championship green-lit the production of a talent-search program dubbed as "ONE Hero Series Philippines," with a preliminary round of bouts reportedly taking place behind closed doors.
As everything appeared to be moving along at full speed, the advent of the COVID-19 pandemic compelled the organization to put matters on hold.
The project's postponement was a bitter pill to swallow for Sevilleno as it seemed to be a lost cause.
But it wasn't the case as ONE Championship came calling two years later and broke the good news that the company would revisit its shelved plans of hosting a reality television series, which has been renamed to "ONE Warrior Series Philippines."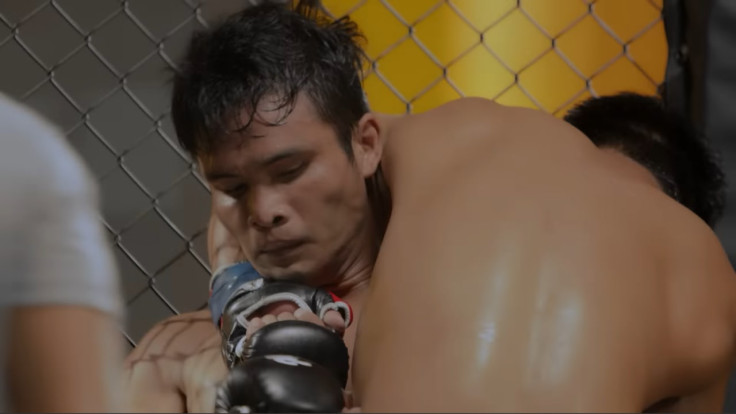 Sevilleno was one of the 16 participants who took part in a cycle of out-of-the-box challenges and rigorous training programs.
As the competition progressed, coaches selected two hopefuls to spar in the "Circle Elimination" to determine who stays and who goes home.
Sevilleno walking out as the last man standing came as a big surprise as he was up against a cast comprised of battle-hardened veterans and promising up-and-comers such as Ernesto Montilla Jr., Ariel Lampacan, John McLeary Ornido and Raymund "Arjay" Ortega, among others.
"I was definitely one of the least likely contestants to win, but looking back, I think my warrior's heart was what ultimately made the difference. I competed with the best that the Philippines had to offer, and that didn't stop me from giving it my all. They may have more advanced skills than I have, but they lack the heart I have," Sevilleno explained.
Home Away From Home
A full-blown carouse to celebrate Sevilleno's triumph on ONE Warrior Series Philippines would have to wait for a while as the date of his promotional debut has already been booked.
In his first assignment under the ONE Championship banner, Sevilleno is set to square off against fellow Filipino stalwart Drex Zamboanga in a three-round bantamweight encounter on the undercard of ONE 164, which emanates from the 20,000-capacity SM Mall of Asia Arena in Pasay City, Philippines on Saturday, December 3rd.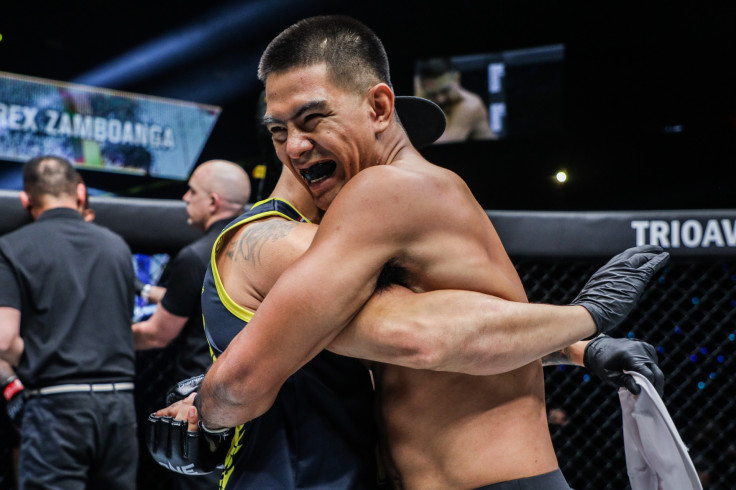 Sevilleno conceded that he is in for an acid test as Zamboanga is no slouch, much like the opposition he faced during the filming of the aforementioned reality television show.
Zamboanga, a heavy-handed standout who once held the URCC bantamweight title, owns a win-loss slate of 13-5 with six wins by knockout and four via submission.
In addition, "T-Rex" is riding high on a three-fight winning streak—with the last two of those victories happening in ONE Championship.
Zamboanga turned heads in his August 2020 maiden appearance by moving down to flyweight to submit Detchadin Srosirisuphathin—an alumnus of the original ONE Warrior Series hosted by MMA legend Rich Franklin—with a second-round rear-naked choke.
Last February, Zamboanga tried his hand at lightweight, where he replicated the same magic by making quick work of Rahul Raju via first-round knockout.
This upcoming weekend, Zamboanga returns to his natural habitat to serve as the welcoming committee for Sevilleno.
Odds may be against Sevilleno once more, but he is brimming with confidence as he will have a solid support system with a brilliant and decorated coach at the helm—something that was missing for the majority of his MMA career.
"I was an independent fighter for a long time," Sevilleno revealed. "Before, I just hopped from one gym to another to prepare for my fights. It was a lucky day for me if there was a group of fighters who were willing to train with me. I think my old ways also had a big impact on the course of my career. Now, I'm happy because I have a permanent team that can look after me."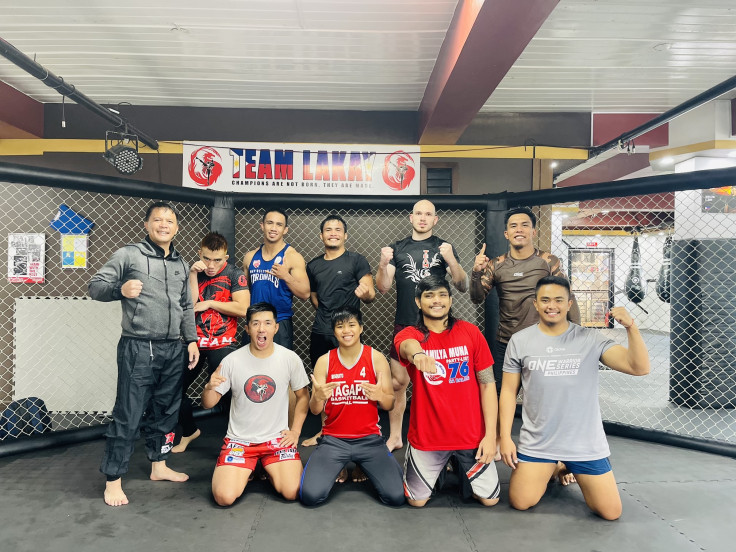 Sevilleno admitted that he occasionally has to pinch himself to remind him that he is now a full-fledged member of Team Lakay.
"It's a dream of mine to be here. Honestly, I still can't believe that I'm part of the team, learning from Coach Mark and training with some of the best fighters in the world daily. It's surreal," he said.
"Here, I'm not just treated as a fighter; I'm treated like part of the family. They share the same care for my athletic development as they do for my personal growth, which is very beneficial for me."
Sevilleno divulged that back in 2018, he personally reached out to Sangiao if he could try out for a spot on the squad, but the soft-spoken tactician politely turned him down as it wasn't in step with the stable's immediate plans at the time.
However, the stars have aligned for the man now known by the moniker "The Lion," who will be donning the group's signature bright red trunks for the first time on fight night.
"I'm thankful for ONE Warrior Series because they led me here," Sevilleno quipped with a gleeful smile.
"My family might be far from where I am right now, but I am blessed to call this team my family and this place my home," he continued.
There is no denying that Sevilleno will have his hands full when he shares the cage with Zamboanga at ONE 164 on Saturday, but his sense of optimism in walking away with his hand raised comes from the fact that he is not facing the task at hand all alone.
"It won't be easy, I'm sure. But I have faith that because they are by my side, I will succeed in this sport and get past all the obstacles I shall face," he declared.
Nissi Icasiano is a sportswriter, analyst and editor from the Philippines. He started his professional career in 2013. He has also written for various media outlets such as Rappler.com, ABS-CBN, Tiebreaker Times, Philboxing.com, MSN.com, South China Morning Post, The Phnom Penh Post and the International Business Times. In 2017, he started a career as a Combat Sports Analyst for television and radio, appearing on various news shows for ABS-CBN, GMA, TV5, Radyo Singko 92.3 News FM, PTV 4, Business World, Radyo Pilipinas 2 and Bombo Radyo Philippines. He practices boxing at Tiger City Boxing Gym whenever he is not writing.
© Copyright IBTimes 2023. All rights reserved.
FOLLOW MORE IBT NEWS ON THE BELOW CHANNELS