ONE Championship Pushed Creative Boundaries For Latest Reality TV Show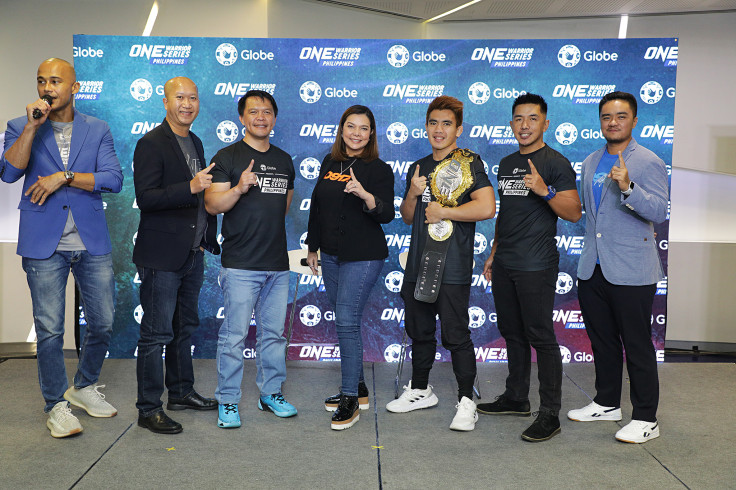 KEY POINTS
ONE Warrior Series: Philippines premieres on Sunday, September 18
The reality TV show features 16 Filipino fighters vying for a six-figure contract
It was initially set to air in 2020, but ONE Championship had to postpone its production due to the pandemic
Over the past 11 years, ONE Championship has served as a platform for a handful of Filipino mixed martial artists to transition from being local heroes to becoming globally-recognized competitors in the sport.
Out of the 43 fighters from the Philippines who came through the doors of the Singapore-based combat sports outfit since 2011, six of them became world champions—a list that includes Honorio Banario, Eduard Folayang, Geje Eustaquio, Kevin Belingon and current strawweight titleholder Joshua Pacio.
Meanwhile, Danny Kingad and Rene Catalan earned their respective world title shots under the organization's banner.
With the success of several Filipinos on the world stage, ONE Championship is determined to produce and develop the next big MMA superstar from the island-nation.
In partnership with local telecommunications giant Globe, the promotion announced its plans for a talent-search program dubbed as "ONE Hero Series: Philippines" in 2019.
The show was set to adopt a reality television format, which would culminate in a tournament with a ONE Championship contract worth $100,000 at stake.
Production began in January 2020, with a preliminary round of matches reportedly taking place behind closed doors.
However, ONE Championship had to put matters on hold as the crippling effects of the COVID-19 pandemic were felt across the globe.
As ONE Championship slowly recovered from the global health crisis, the opportunity to revisit a shelved reality television series presented itself earlier this year.
Last Monday, September 12, the company officially confirmed that 16 homegrown athletes from the well-entrenched Philippine MMA scene will get a chance to compete for a multi-fight, six-figure deal and a spot on the ONE Championship roster.
The show has been renamed to "ONE Warrior Series: Philippines," garnering the nod as a spin-off of Rich Franklin's ONE Warrior Series—a developmental program that began in 2017 and operated until 2019.
Bo Vongsakoun, ONE Championship's senior vice president of production, did not mince words in expressing his delight that the project finally pushed through.
"It's something that I am really proud of," the executive told the International Business Times during the official media launch of ONE Warrior Series: Philippines last Thursday, September 15.
Although ONE Warrior Series: Philippines got off the ground, Vongsakoun revealed that the show had to deviate from the original concept and add more layers to its presentation.
"We had to reformat the show. I think it's a blessing in disguise because I didn't expect us to come up with a show that grabbed you in the heart as much as this show did," he shared.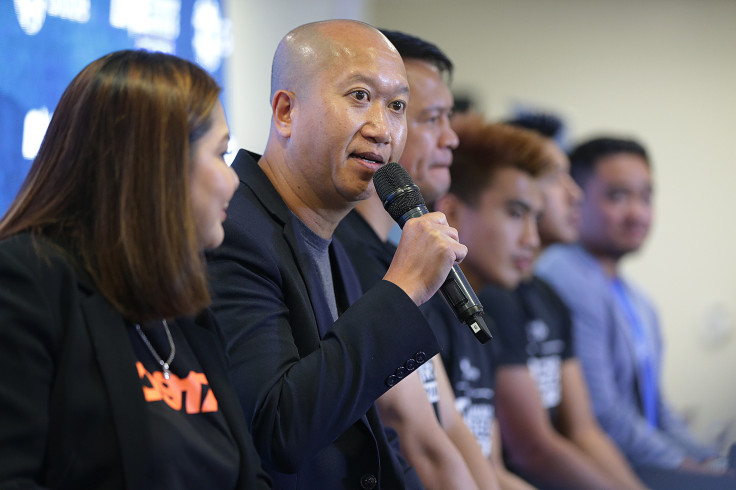 The 16 contestants are comprised of seasoned veterans and highly-touted prospects from across the archipelago, who have come together at the renowned Team Lakay headquarters in the Cordilleran mountains of La Trinidad.
They have been divided into two groups coached by Pacio and Eustaquio, and are set to engage in a series of out-of-the-box challenges and rigorous training programs that will test their discipline and fortitude.
Coaches will then pick two athletes to spar in a "Circle Elimination" to determine who stays and who goes home.
"You can see real blood, sweat and tears plus real drama," said Team Lakay lynchpin Mark Sangiao, who acts as the show's overall program coach.
"The elimination process made me cry too because we were with them for how many weeks. I witnessed the challenges that they had to go through and the perseverance to win. On this show, you will see warriors cry."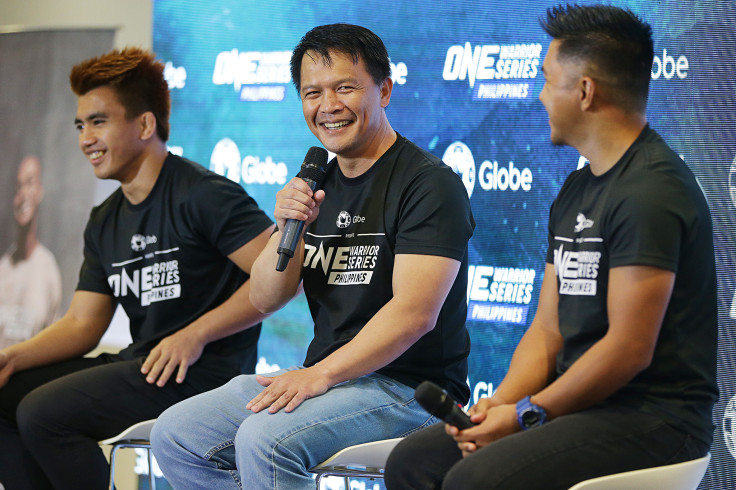 Members of the media were treated to a sneak peek of the pilot episode that unveiled the representatives of each squad.
Pacio's "Team Passion" consists of Raymund Ortega Jr., Ariel Lampacan, Ernesto Montilla Jr., Norman Agcopra, Ariel "Joker" Oliveros, Anacleto "L.A." Lauron, JM Guntayon and Marvin Malunes.
On the other hand, Eustaquio's "Team Gravity" is made up of Genil Francisco, Adonis Sevilleno, Joevincent So, Ralf "Noy" Francisco, Ely Fernandez, Sheraz Qurashi, John McLeary Ornido and Christian Laurio.
Apart for the grand prize up for grabs, the winner of the reality television series will also get to represent Team Lakay and don its signature bright red trunks in ONE Championship.
Vongsakoun fully believes that ONE Warrior Series: Philippines is in a league of its own due to the message that the show aims to convey to its audience.
"I guess if there's one thing I want everyone to take away here is it's not a sports show. This is a reality drama that just like [what] they're saying. Our dream isn't to inspire people to become professional martial artists, our dream is to inspire people to work harder for whatever their dream is," he stated.
"We're just showing these 16 martial artists from around the Philippines that are working and doing everything to achieve their dreams and that's all we want—to show people that with hard work and discipline, we can get there."
ONE Warrior Series: Philippines is set to premiere on Sunday, September 18 at 9:35 PM (9:35 AM ET in the United States).
A new one-hour episode from the 12-part reality television series will air each week on watch.onefc.com and the ONE Super App every Sunday at 9:35 PM (9:35 AM ET in the United States), and the season finale will broadcast live on November 27.
© Copyright IBTimes 2023. All rights reserved.
FOLLOW MORE IBT NEWS ON THE BELOW CHANNELS