Giant Lobster is Latest Freak Show at Coney Island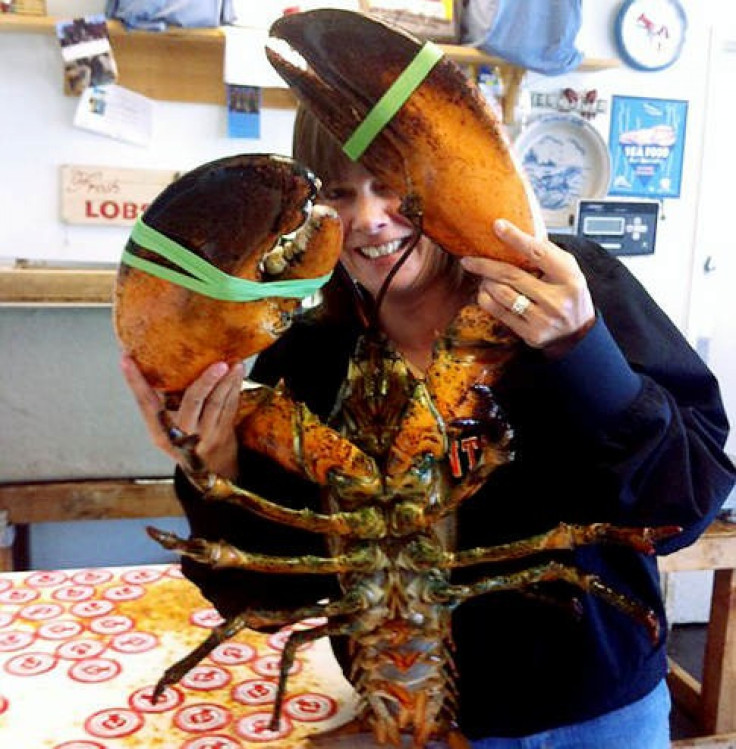 A giant, 18-pound lobster has found a new home in famously freaky Coney Island.
The colossal crustacean was caught weeks ago off the coast of Canada and sent in a two-ton shipment to the New England Lobster Co. in San Francisco, the New York Daily News reports.
Typical lobsters in a restaurant or seafood shop are between 1.25 and 2 pounds and around 5 to 7 years old.
According to the Wildlife Conservation Society, the general formula to estimate a lobster's age is its weight in pounds times four, plus three. That makes Coney Island's Big Red is an astounding 75 years old and still growing.
New England Lobster's bookkeeper, Jennifer Vargas, set out to save the giant creature when it was received on the West Coast. This seemed like a [lousy] way to go, she told the Daily News. A lot of the customers were interested in him -- the problem was, they didn't have a pot big enough.
The New York Aquarium in Coney Island, run by the Wildlife Conservation Society, responded to an online posting, and the 18-pounder was shipped back East.
Aquarium Director Jon Dohlin said the beast was an instant attraction for anyone visiting the aquarium.
When we saw that ad for an 18-pound American lobster, we knew we had to have it, Dohlin told local station Pix11. He's a magnificent creature that has been delighting our guests since his arrival. He radiates a certain charisma, a crustacean charisma, he added.
The lobster is the largest of its species ever to live at the New York Aquarium and is housed in its Sea Cliffs exhibit. There, it shares space with marine mammals like walruses and sea lions, along with hundreds of fish.
The giant lobster reportedly eats about three-quarters of a pound of shrimp and fish a day.
While the freakishly large lobster is certainly impressive, he is nowhere near record-size. According to the University of Maine's Lobster Institute Web site, the world record holder is a 44-pounder caught off the coast of Nova Scotia in 1977. Others have grown as big as 4 feet long.
© Copyright IBTimes 2023. All rights reserved.