Giants - Jets: Betting Odds, Prediction, and Preview of the Battle of New York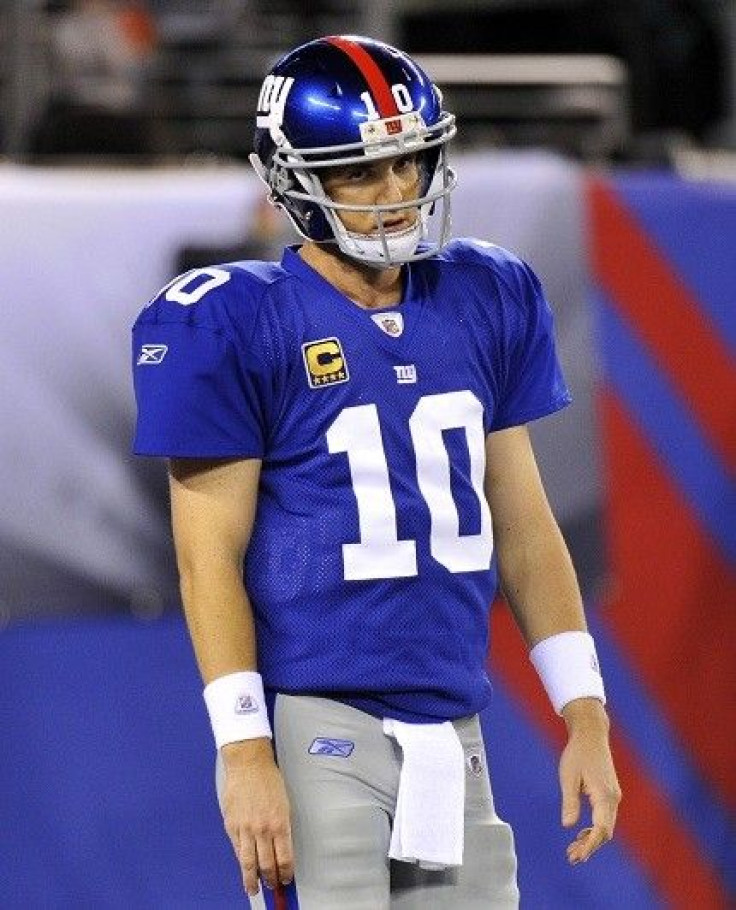 There is more on the line than just supremacy of New York when the home-side Jets (8-6) host the MetLife Stadium co-tenant Giants (7-7) on Saturday.
Both New York teams are battling for a playoff spot, but a loss eliminates the Giants from the playoffs. The Jets' chances of getting the wild card are certainly not a given as the Cincinnati Bengals, Tennessee Titans, Oakland Raiders, and San Diego Chargers are still very much alive.
It's not much of a surprise that there has been plenty of talking, and mostly from Jets' coach Rex Ryan.
There's a lot of talk going back and forth, most of it driven by me, Ryan said. But I'll stand by anything I've ever said. I didn't come here to be anybody's little brother. I came here to win, to be looked at that way and to take over not just this city, even though it's the city to take over, but also this league.
One of the other interesting story lines will be Plaxico Burress facing his former teammates for the first time after missing two straight seasons. Burress has had a good season with the Jets, having caught 38 passes for 521 yards. The 6'5 wide receiver was reportedly limited at Wednesday's practice with an illness.
Burress has been ineffective recently with only one reception for nine yards in the last two games, though that catch was for a touchdown. The Jets were blown out by the Philadelphia Eagles, 45-19, in that game, and it slowed the club's momentum after winning three straight games. The Giants were embarrassed as well, as they failed to gain ground on the division-leading Dallas Cowboys after a home loss to the lowly Washington Redskins.
Both clubs are looking to rebound after a season of erratic performances to make a run at the playoffs.
Quarterback Mark Sanchez may be throwing the ball a lot against the Giants' defense, which has given up an average total of 432.2 yards in the past five weeks. Opponents' have thrown for an average of 293.8 yards against the Giants in the five-game span.
The Giants may run the ball more. Ahmad Bradshaw and Brandon Jacobs combined for only 91 yards last week, and the duo may be due for a breakout game. The Giants are ranked last in rushing yards, but will be facing one of the best secondaries in the NFL.
LINE: The Jets are favored by three points.
OVER/UNDER: 45.5 points
PREDICTION: Sanchez will throw the ball a lot, but mainly to Dustin Keller, who could have one of his best games of the year, as the Giants' defense have struggled against tight ends this season. The Giants will mix things up a little more, and Eli Manning might have time to complete more passes against a Jets' defense that is ranked 17th in sacks. Expect a tight game, and the winner to be the team that limits their mistakes.
PREDICTED SCORE: Jets over Giants, 17-16.
© Copyright IBTimes 2023. All rights reserved.