Gingrich to run for President in 2012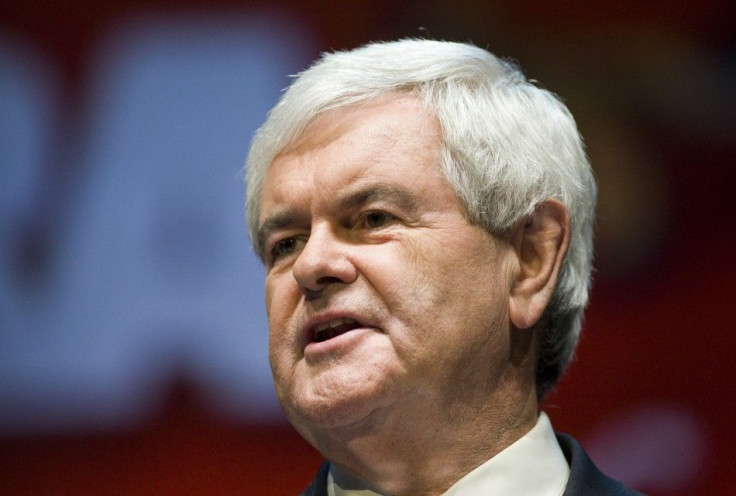 Newt Gingrich, the former U.S. House Speaker, has indicated he will seek the Republican nomination for President in 2012.
"I have been humbled by all the encouragement you have given me to run," Gingrich wrote in a post on his Facebook page.
"Thank you for your support."
Gingrich said he will appear on Fox News on Wednesday night "to talk about my run for president of the United States."
According to Bloomberg News, Gingrich will also officially announce his Presidential run on Facebook and Twitter social-network sites.
Gingrich, 67, has been visiting key presidential primary states of and New Hampshire in recent months, so it isn't a big surprise that would seek the Oval Office. Moreover, in early March he established a website to draw donations for such a campaign.
According to press reports, Gingrich will address the Georgia Republican Party Convention in Macon, Georgia. On Friday, in what is expected to be his first speech as a candidate.
While Donald Trump has been dominating headlines about his potential run for the GOP's top job, there has been no clear0cut front-runner in the race.
Gingrich, who left Congress in 1998 after serving four years as House Speaker, has remained in the public eye through frequent television appearances, lecture tours and book publishing.
The Georgia Republican carries a lot of baggage, both political and personal.
In 1997, he was sanctioned and reprimanded over ethical issues – namely that he used tax-exempt organizations for political gain and issued misleading statements during an investigation. He was forced to pay a $300,000 fine to recoup money spent on the ethics probe.
He was also widely blamed for two government shutdowns in 1995 and 1996 over policy stalemates with the administration of Democrat President Bill Clinton.
On the personal front, Gingrich has been married three times and was even having an extramarital affair at the same time he agitated for the impeachment of Clinton for having an affair with a White House intern.
© Copyright IBTimes 2023. All rights reserved.