GlaxoSmithKline To Buy Bristol-Myers Squibb's HIV Assets For $1.46B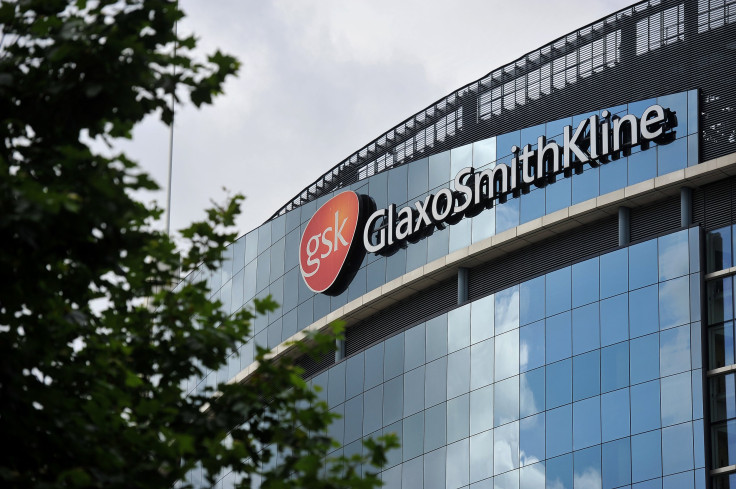 British pharmaceutical giant GlaxoSmithKline (GSK) announced Friday that it will pay Bristol-Myers Squibb a total of $1.46 billion in two separate transactions to acquire the U.S. drugmaker's portfolio of experimental HIV treatments. GSK said that the move would provide ViiV Healthcare -- its HIV business in which Pfizer and Japan's Shionogi are minority partners -- new opportunities for growth.
"These acquisitions strengthen our leadership and innovation in HIV, one of our core areas of scientific research at GSK," David Redfern, chief strategy officer at GSK and the chairman of ViiV Healthcare, said in a statement. "The addition of two potential first-in-class late-stage treatments and several promising early clinical development programs strengthens ViiV Healthcare's pipeline."
GSK, the U.K.'s largest drugmaker, will pay $317 million in cash upfront for two drugs in late-stage development and $33 million for assets in pre-clinical or discovery phases of research. These are subject to further payments -- $518 million plus royalties for the late-stage medicines and $587 million for the early-stage drugs -- if commercial milestones are met.
The transactions, which are likely to be completed in the first half of 2016, would allow GSK to compete with its American rival Gilead Sciences, which is currently the world's largest HIV business by market share.
Bristol's late-stage drugs include fostemsavir, which was granted breakthrough therapy designation by the U.S. Food and Drug Administration earlier this year indicating that it offers substantial treatment advantages over existing options for patients with life-threatening or extremely serious diseases.
"These transactions are consistent with the evolution of Bristol-Myers Squibb's strategic focus, including the decision to discontinue its discovery efforts in virology announced in June," the New York-based company said, in a statement, adding that approximately 20 of its current employees would be given the opportunity to transfer to ViiV following the transaction.
The London-listed shares of GSK were flat Friday, while the shares of Bristol-Myers Squibb closed down over 2 percent at the New York Stock Exchange Thursday.
© Copyright IBTimes 2023. All rights reserved.