Global Carbon Emission Growth Stalls As US, China Cut Down Coal Consumption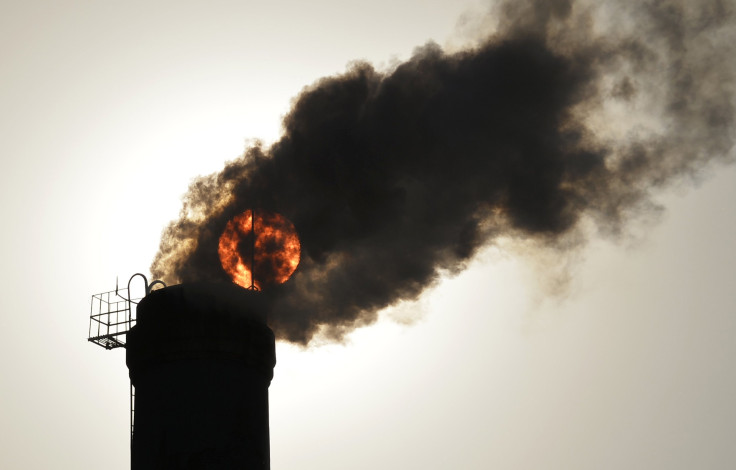 Global emissions of carbon dioxide did not grow in 2015 and are projected to rise only slightly this year, according to a new analysis published Monday by the Global Carbon Project — an international consortium of scientists and think tanks. The pause in emissions growth, driven largely by the slowdown in coal consumption in China and the United States, came even as the world economy continued to expand.
According to the report, published in the journal Earth System Science Data, global carbon dioxide emissions from fossil fuels and industry stood at 36.3 billion tonnes in 2015 — the same as 2014. And, in 2016, these emissions are projected to rise just 0.2 percent, marking a clear departure from the 2.3 percent per year rise between 2004 and 2013.
China, which is currently the world's biggest emitter of carbon dioxide, saw emissions decrease by 0.7 per cent in 2015, compared to growth of more than 5 percent per year in the previous decade. The U.S. — the second-largest emitter — also saw emissions decrease by 2.6 per cent last year.

The emissions drop in both these countries can be attributed to a decline in the consumption of coal.
However, it is important to note that this estimate does not include other greenhouse gases, including the much more potent methane, and emissions from non-industrial sources.
"This third year of almost no growth in emissions is unprecedented at a time of strong economic growth," lead researcher Corinne Le Quéré from the University of East Anglia in the U.K., said in a statement. "This is a great help for tackling climate change but it is not enough. Global emissions now need to decrease rapidly, not just stop growing."
It is still unclear whether this trend is temporary or permanent. For instance, while U.S. and Chinese emissions dropped in 2015, carbon emissions from India — a country seeking to double domestic coal production by 2020 — rose significantly. India contributed 6.3 per cent of all global carbon dioxide emissions in 2015, with its emissions rising 5.2 percent over the past year.
"Emissions growth in the next few years will depend on whether energy and climate policies can lock in the new trends, and importantly, raise the ambition of emission pledges to be more consistent with the temperature goals of the Paris Agreement," Glen Peters of the Center for International Climate and Environmental Research in Norway, who co-authored the analysis, said in the statement.
The report comes at a time when negotiators have gathered in Marrakech, Morocco, for the first major climate summit since the talks in France last December. The talks have assumed special importance as Donald Trump's recent victory in the U.S. presidential elections has cast a shadow over the Paris climate agreement finalized last December.
Under the historic accord, which has so far been ratified by over 100 nations, the United States pledged to slash its emissions by up to 28 percent of its 2005 levels by 2025. However, Trump, who once called climate change a hoax, has vowed to "cancel" the agreement, and, according to a report by Reuters Sunday, is looking for ways to withdraw the U.S. from the accord.
Given that the U.S. and China — cumulatively accounting for nearly 40 percent of the world's emissions — led the ratification of the accord, the former's withdrawal may cause other countries to follow suit.
This would mean that global emissions of greenhouse gas, which were projected to keep rising even if all the signatories to the Paris deal stuck to their pledges, would continue to skyrocket unabated, all but ensuring that the target of keeping the rise in average global temperatures "well below" 2 degrees Celsius (3.6 degrees Fahrenheit) above the pre-industrial levels is not met.
"The Paris Agreement marks a turning point toward a more prosperous and stable world. Acting on climate change is in all of our national interests – it is good for our environment, good for our economies, and good for our climate security," a group of "high ambition coalition" ministers who have gathered in Marrakech said in a joint statement Sunday. "Our commitment to be climate leaders remains steadfast, as is our commitment to work with the whole international community, including the United States, to tackle one of the greatest challenges of our time."
© Copyright IBTimes 2023. All rights reserved.