'Global Failure': WHO Warns Of Another COVID Wave Of Infections, Deaths
The World Health Organization has warned the world is in the early stages of another wave of COVID infections and deaths.
The dire comments came from WHO Director-General Tedros Adhanom Ghebreyesus on Wednesday as he addressed the International Olympic Committee in Tokyo.
Dr. Tedros said, "The pandemic is a test. And the world is failing.
"More than 4 million people have died, and more continue to die. Already this year, the number of deaths is more than double last year's total.
"In the time it takes me to make these remarks, more than 100 people will lose their lives to COVID-19. And by the time the Olympic flame is extinguished on the 8th of August, more than 100,000 more people will perish."
The number of COVID cases has spiked in many parts of the world as the highly contagious Delta variant spreads. The WHO has named the Delta strain a "variant of concern," saying that it is present in at least 98 countries.
Tedros called the pandemic efforts a "global failure," referring to the inequalities of the world to share COVID vaccine resources, tests, and treatments, saying it was a "two-track pandemic."
"This is not just a moral outrage; it's also epidemiologically and economically self-defeating. The longer this discrepancy persists, the longer the pandemic will drag on, and so will the social and economic turmoil it brings.
"The more transmission, the more variants will emerge with the potential to be even more dangerous than the Delta variant that is causing such devastation now. And the more variants, the higher the likelihood that one of them will evade vaccines and take us all back to square one.
"None of us is safe until all of us are safe," he added.
Globally there have been over 190 million confirmed cases of COVID-19 and over 4 million deaths. Over 3.73 billion COVID vaccine doses have been administered globally, which is equal to 49 doses for every 100, according to the New York Times COVID vaccination tracker.
The Tokyo Games are slated to open on Friday after being delayed last year due to the COVID pandemic. The Olympics will have no spectators at the games as Japan has declared a state of emergency as cases of the virus have risen in the country by more than 1,000 daily in recent days, CNBC reported.'
The first positive case of COVID-19 was reported in the athlete's village over the weekend, with at least another 70 positive cases linked to the Olympics thus far.
Japan has reported more than 852,900 positive cases of the virus and over 15,000 COVID deaths, according to data from Johns Hopkins University.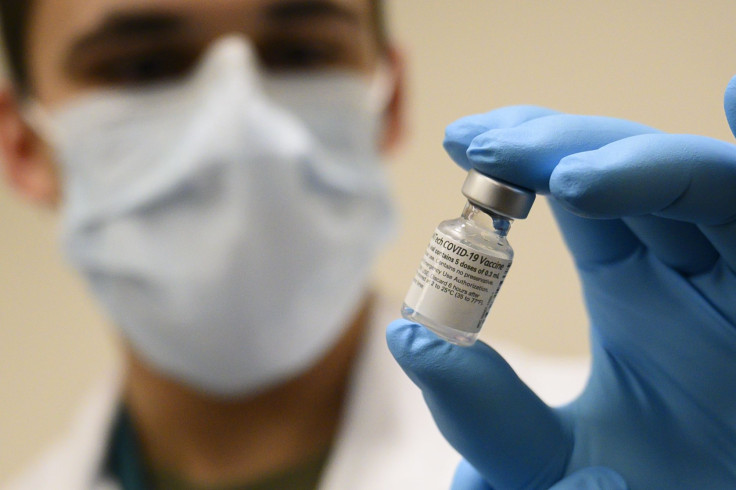 © Copyright IBTimes 2022. All rights reserved.
FOLLOW MORE IBT NEWS ON THE BELOW CHANNELS