4M Dead: Global COVID-19 Death Toll Rises As Delta Variant Continues To Surge
The global death toll from COVID-19 reached a grim milestone late Wednesday, surpassing 4 million deaths, as the world continues to combat the virus, especially as the more contagious Delta variant continues to spread in many regions.
The U.S. continues to lead the world in COVID-19 deaths, with more than 600,000 people dying from the virus – a number the country reached in mid-June – data from Johns Hopkins University indicated.
The U.S. is trailed by India (405,000 COVID deaths) and Brazil (528,000 COVID deaths) – both countries that have seen aggressive variants of the virus emerge in their areas, according to Johns Hopkins.
Total global infections of the coronavirus have exceeded 185 million, data confirmed.
The rate at which the world moved from 3 million to 4 million COVID deaths took 82 days, 10 days less than it took to reach 3 million cases, Bloomberg reported.
The slowdown was helped by the rollout of the COVID vaccine in many parts of the world, but surges of the Delta variant, which first emerged in India, has thwarted the steady progress along with accessibility to the vaccine in poorer countries.
"Vaccine equity is the greatest immediate moral test of our times," United Nations Secretary-General Antonio Guterres said in a statement marking the gloomy milestone, Bloomberg reported. "It is also a practical necessity. Until everyone is vaccinated, everyone is under threat."
"The tragic loss of 4 million people to this pandemic must drive our urgent efforts to bring it to an end for everyone, everywhere," he continued.
Now a year and a half since the World Health Organization declared the coronavirus crisis a global pandemic, 3.3 billion doses of the COVID vaccine have been administered globally, Johns Hopkins data has shown, but inoculations have primarily occurred in high-income countries that secured most of the vaccine supply early on, CNBC said.
Guterres called for equitable distribution of the vaccine and a doubling of production of the shot through the formation of an Emergency Task Force, Bloomberg said.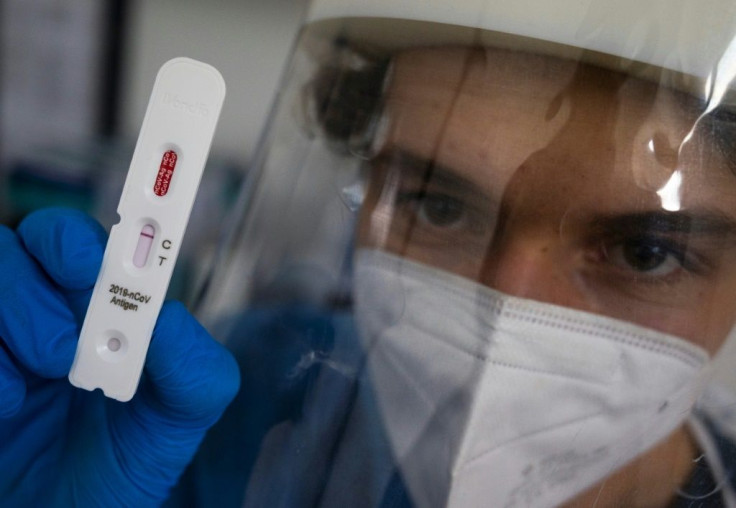 © Copyright IBTimes 2023. All rights reserved.
FOLLOW MORE IBT NEWS ON THE BELOW CHANNELS