Delta Variant Warning: Now Dominant COVID-19 Strain In US Causing More Than 50% Of Cases
The Delta variant has now emerged as the dominate strain of COVID-19 in the U.S., according to the Centers for Disease Control and Prevention.
The CDC's data showed that the Delta variant, which was first identified in India in October, now accounts for 51.7% of all new cases of the virus in the U.S. as of July 3.
Just over a month previously, data from the CDC indicated that the Delta variant represented about 3% of all new cases of the virus in the U.S., showing how fast and contagious the mutation is spreading across the nation.
"Variant proportions are dynamic and difficult to predict due to reporting delays, the presence of multiple variants, and changing incidence," the CDC told ABC News in a statement.
The Delta strain was first identified in the U.S. in March and was declared a "variant of concern" by the CDC in June.
Despite being detected in all 50 states, the Delta variate comprises 80.7% of new COVID -19 cases in Iowa, Kansas, Missouri, and Nebraska, according to the U.S. Department of Health and Human Services, as reported by ABC News.
In addition, 24 states have seen Delta variant cases increase by at least 10% in the last week, CNN reported.
"We should think about the Delta variant as the 2020 version of COVID-19 on steroids," Andy Slavitt, a former senior adviser to Joe Biden's COVID Response Team, told CNN on Wednesday. "It's twice as infectious. Fortunately, unlike 2020, we actually have a tool that stops the Delta variant in its tracks: It's called vaccine."
Slavitt continued by saying that the Delta variant "presents very little threat to you, very unlikely that you're gonna get sick" for those that have been fully vaccinated.
According to the WHO, the Delta variant has been identified in at least 98 countries.
The news of the increasing Delta variant cases comes as the world hit over 4 million COVID-19 deaths late Wednesday despite the continued rollout of the vaccine, data from Johns Hopkins University indicated.
The U.S. leads the world in COVID deaths at 606,000, followed by Brazil and India. Over 185 million people have been infected with the coronavirus worldwide.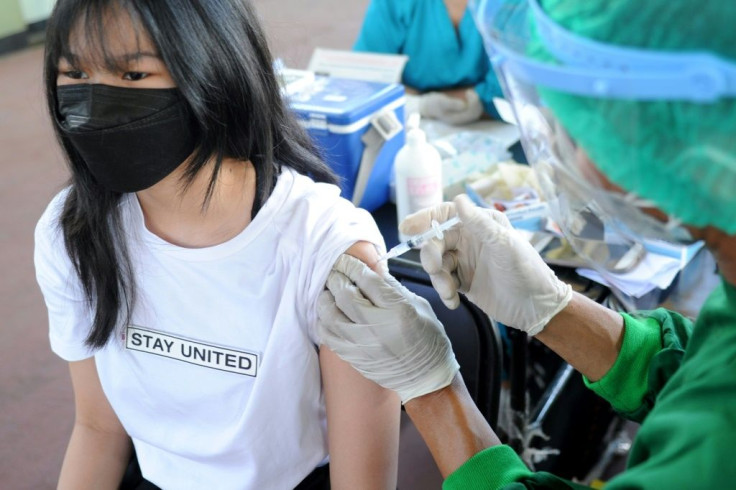 © Copyright IBTimes 2023. All rights reserved.
FOLLOW MORE IBT NEWS ON THE BELOW CHANNELS