Global Stocks Drop On Investor Concerns Their Cheap-Money Ride Is Ending; Nikkei Down 6.4%; Hang Seng Down Over 2%; Contagion Spreads To European Markets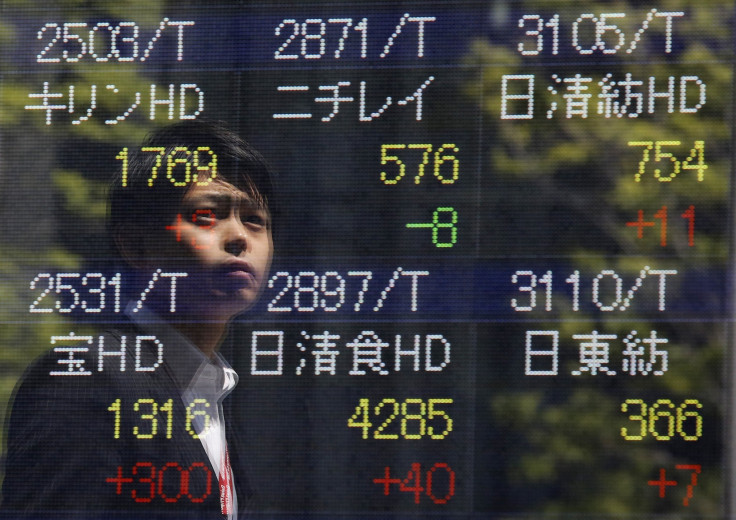 Japan's Nikkei 225 stock index closed down 6.4 percent to enter bear market territory while the Hong Kong and Shanghai markets closed down 2.19 percent Thursday on concerns the U.S. central bank could start winding down its money printing, which has caused a global stock rally even as Europe stagnates, the U.S. sees tepid economic and employment growth and China's economy cools.
"The markets now appear to be in panic mode over the prospect of a tapering of QE3 [the third round of quantitative easing] in the U.S.," Julian Jessop, chief global economist at Capital Economics in London, said.
Volatility has been high in recent weeks as jittery investors look for any hint that central banks might start weaning markets off of their addiction to cheap money, which has been the main driver behind the recent global bull markets. Europe stocks in London, Frankfurt and Paris all opened down on Thursday. U.S. stock index futures were off 0.3 percent.
The Dow Jones Industrial Average lost 120 points on Wednesday amid its most bearish streak so far this year. CNN's Fear & Greed Index, which measures the bulls and bears of U.S. markets, shows the "extreme fear."
The dollar slumped 2 percent against the Japanese currency, touching 93.9 yen, the lowest since early April. The U.S. currency also fell to $1.335 against the euro, a 3 1/2-month low.
The U.S. Federal Reserve will meet Tuesday and Wednesday of next week and investors are wringing their hands over the possibility that it could announce a scaling back of its massive asset repurchasing program, the third round of which began in September 2012. Known as QE3, the initiative entails buying $85 billion of bonds each month to force down long-term interest rates, make borrowing inexpensive and thus stimulate business activity.
"There is very little else that matters at the moment," Daiwa Securities economist Tobias Blattner, told Reuters.
© Copyright IBTimes 2023. All rights reserved.