Global Stocks Extend Losses As Lingering Concerns Over China Worry Investors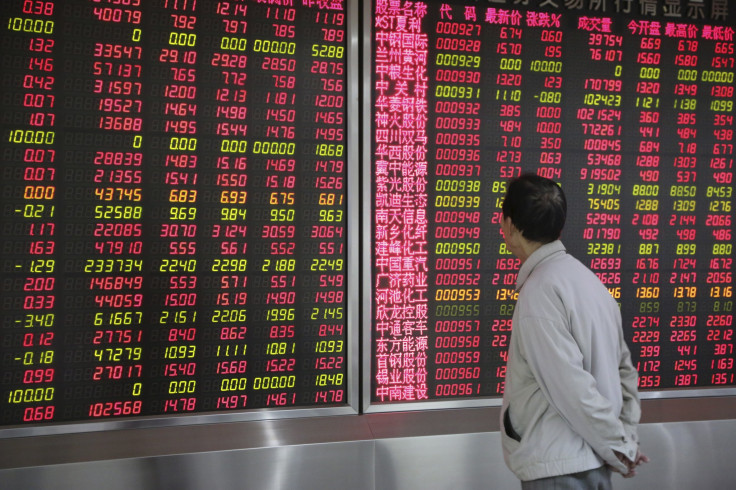 European stocks opened broadly lower Wednesday as weakness in emerging markets and commodity sectors, coupled with news of a nuclear test in North Korea, dampened investors' appetite for risk. U.S. futures also hinted at a bleak opening for the S&P 500, Nasdaq and the Dow Jones Industrial Average later in the day.
Despite a glimmer of good news from the eurozone, where data released earlier in the day indicated strong economic growth in the 19-nation bloc in December, the pan-European Stoxx 600 was trading down nearly 1 percent. The U.K.'s FTSE 100, France's CAC 40 and Germany's DAX index were also down over 1.3 percent each.
While Wednesday's declines in Europe were broad-based and affected all sectors, mining companies came under increased pressure after the People's Bank of China's decision to set a weaker midpoint for the yuan renewed concerns over the health of the world's second-largest economy. Stocks of mining giants Glencore and Anglo American were both down over 2 percent, as they failed to shrug off a shaky start to the new year.
"Despite a late recovery in Chinese share prices, markets continue to worry about the potential weakness of the Chinese economy in 2016," Rebecca O'Keeffe, head of investment at stockbroker Interactive Investor reportedly said. "This has seen European equities fall once again as the new year remains challenging for investors, against a backdrop of heightened geopolitical tensions, global growth concerns and continued pressure on commodity prices."
Even though data released earlier in the day showed that the Purchasing Managers' Index (PMI) for China's services sector dropped to a 17-month low in December, Chinese markets closed the day up 2.25 percent — in part due to a stopgap measure implemented by the country's securities regulator to curb volatility.
Elsewhere in Asia, though, markets fell in reaction to the weak Chinese PMI data and reports of a nuclear test in North Korea — which could dramatically escalate tensions in the region, especially between the reclusive nation and its neighbors, South Korea and Japan.
Japan's Nikkei 225 closed down nearly 1 percent, while South Korea's Kospi Composite Index ended the day 0.26 percent in the red.
© Copyright IBTimes 2023. All rights reserved.