Gluten-Free Beer Company New Planet Taps Into Rapidly Expanding Market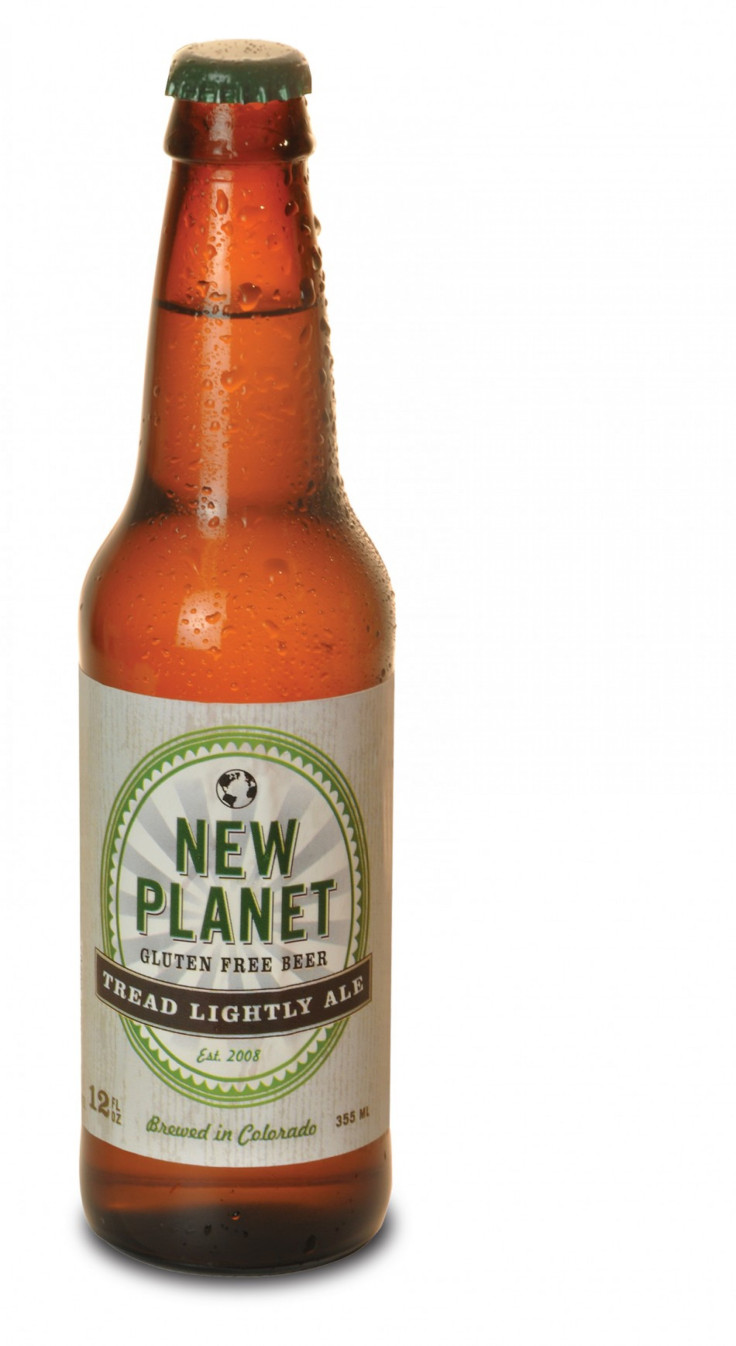 Pedro Gonzalez began to miss the simple foods within a couple years. In 2003, doctors diagnosed Gonzalez with celiac disease, a genetic autoimmune disease triggered by consumption of gluten, a protein found in wheat, barley and rye, according to the National Foundation for Celiac Awareness.
He was always a pizza-and-beer consumer. After being diagnosed, Gonzalez, one of approximately three million Americans afflicted with celiac disease, turned to various gluten-free beers. One after another, he left brands with the same, unsatisfied taste.
I felt like I was making a compromise, Gonzalez said in a phone interview.
One of Gonzalez's friends, Roy Emmons, conveniently doubled as a retired brewmaster. He offered to make Gonzalez the smooth, easy-to-drink blonde ale he wanted. That developed into more experimentation. And in 2008, Gonzalez and his wife, Seneca Murley, launched New Planet Beer, a gluten-free beer company located in Boulder, Colo.
Almost three years later, New Planet has grown into a business that sells in 28 states and Washington, D.C., and has plans to expand to more -- including in Canada. In the first six months of 2010, its sales increased almost 300 percent from the same year-ago period. And in 2011, Naturally Boulder named New Planet its Best Young Company of 2011.
New Planet makes three brands of beer -- Off Grid Pale Ale, 3R Raspberry Ale and Tread Lightly Ale. The former two have won taste awards. At the same time Gonzalez and Murley run their business, they give a portion of proceeds to environmental groups -- hence the company name. And they're tapping into in what's becoming a growing market.
It is a very big pool of the population out there, said Carol Shilson, executive director of the University of Chicago's Celiac Disease Center. It is a very big market.
For most of his life, Gonzalez had no idea what made him ail. At least three doctors misdiagnosed him. He spent thousands of dollars flying around the country to doctors not covered under his insurance plan. When nothing healed him, he felt resigned to living with his condition.
In 2003, he was finally correctly diagnosed after a reliable blood test was developed. He said he has lost many years of my life because of the misdiagnoses.
I'm 5-10, 185 now. I was 5-10, 145 then, Gonzalez said. And it wasn't like fighting-weight 145.
Gonzalez and Emmons tested many original recipes after Gonzalez's first taste of gluten-free beer. They poured as many down the drain. Finally, one stuck -- which would go on to become Tread Lightly Ale.
They debuted Gluten-Free Beer, Version 1.0, as Gonzalez calls it, to family and friends at Murley's 40th birthday party. It was a hit.
You almost don't even know how you got into something, but you're just in it, Gonzalez said. We realized we had a product. We realized people like it. And we realized there was a market opportunity, because the gluten-free community is so underserved, in my opinion.
Shilson and Jenn Litz, an editor at Craft Business Daily, agree. To them, gluten-free diets have become a popular trend. Litz cited the influence of celebrities like Elizabeth Hasselbeck, the co-host of The View who has celiac disease.
Alice Bast, the president of the National Foundation for Celiac Awareness, said a turning point came in 2004 at the NIH Consensus Development Conference on Celiac Disease. There, celiac disease was reclassified from rare to common. And in 2008, the Food and Drug Administration took over labeling of gluten-free beer from the Tobacco Tax and Trade Bureau, which enabled distributors to label their beer as gluten-free.
Between that period, Bast received a call that served as the tipping point for the industry. Anheuser-Busch wanted to explore production of a gluten-free beer they would eventually call Redbridge.
I was like, 'Oh my gosh! Fly me to St. Louis,' Bast said.
Bast estimates that gluten-free products in general accounted for $6.2 million in 2011 sales. She said that with a market of those with celiac disease, gluten sensitivity and gluten-free preferences, companies can cater to between 15 and 25 percent of the American population.
With New Planet, Gonzalez believes he's accommodating many interests -- running a successful business, serving the interests of gluten-free or sensitive customers, and giving a portion of proceeds to environmental causes.
Gonzalez said his company will continue to look to expand -- to all 50 states and, eventually, globally. In the near future, he said it would make sense to sell to Mexico and spots in Central America and the Caribbean. For Murley's 50th birthday party, perhaps she and Gonzalez will debut New Planet across an ocean.
We have a niche market. But we have a global audience, Gonzalez said. We feel what we can do is we can definitely serve the U.S. and Canada, but we'd like to go beyond. In order to do that, we would need to get to certain levels of sophistication concerning the shelf life and quality of our product. We want to balance what we do with our carbon footprint.
FOR FREE to continue reading
✔️ Unlock the full content of International Business Times UK for free
offer available for a limited time only
✔️ Easily manage your Newsletters subscriptions and save your favourite articles
✔️ No payment method required
Already have an account?
Log in
© Copyright IBTimes 2023. All rights reserved.