GM Fires Back at Gingrich's Gun Rack Criticism, Calling it a Cheap Shot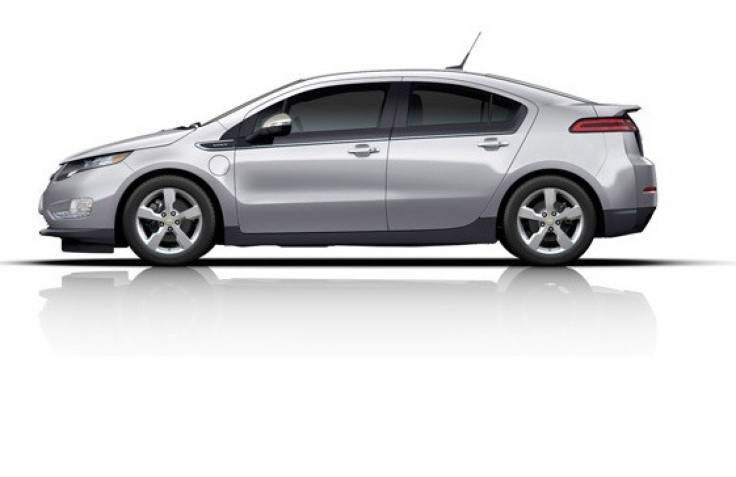 General Motors Co. is firing back at Newt Gingrich's criticism of the Chevrolet Volt, which he called an Obama car that buyers can't put a gun rack in, as a political cheap shot.
This past weekend Gingrich campaigned in Georgia, where he blasted the plug-in hybrid as an Obama car and suggested that President Barack Obama could try to implement a law forcing all Americans to buy a GM car.
And he slammed the Volts that GM has sold over the last year and two months as not being firearm-compatible.
You can't put a gun rack in a Volt, Gingrich said, according to The Detroit News. The line could become a recurring one in stump speeches as Gingrich attempts to revive his Republican candidacy against front-runners Mitt Romney and Rick Santorum in time for the Michigan primary next Tuesday.
We believe in the right to bear arms, Gingrich said, and we like to bear the arms in our trucks.
Right. But the Volt, of course, is not a truck. GM's much-maligned hybrid vehicle, which runs 40 miles on battery power alone, has recently been political fodder for both sides of the aisle in Washington as GM continues to struggle to sell the Volt.
Gingrich's criticism prompted Selim Bingol, GM's vice president of global communications, to squeeze his own rhetorical trigger.
That's like saying, 'You can't put training wheels on a Harley,' Bingol wrote on a company blog Tuesday in a post entitled, We Did Not Engineer the Volt to Be a Political Punching Bag.
Actually, you can, Bingol added. But the real question is, 'Why would you?'
In late January, GM chairman and CEO Dan Akerson and others delivered testimony to a House Oversight and Government Reform Committee after the Volt was investigated for battery ignited fires that occurred days or weeks after crash tests. Akerson thought political factors, particularly Obama's push toward fuel-efficient vehicles and the U.S. government's remaining 26 percent stake in GM, had a hand in the committee's questioning.
Nonetheless, the Volt's entry into the market came soon after GM's emergence from its government rescue and restructuring -- and during this political season. As such, the Volt seems, perhaps unfairly, to have become a surrogate for some to offer broader commentary on General Motors' business prospects and Administration policy, Akerson said, according to a transcript released by the House committee.
Now, the political-fueled statements protrude from Gingrich, who backhandedly praised the Volt by saying it is an interesting experiment car.
Bingol was left dumbfounded by Gingrich's statements.
Seriously, he wrote. When is the last time you saw a gun rack in ANY sedan? He also pointed out that it would look weird, wouldn't work very well, and that there are better places for gun racks and training wheels. He admitted that the Volt is probably not the best vehicle to take on a hunting trip.
Obama set a target in his 2011 State of the Union address of 1 million plug-in hybrids on U.S. roads by 2015. But if the Volt is any indication, the U.S. will have trouble reaching that lofty goal. Last year, GM missed its own lofty goal of 10,000 sold Volts by nearly 2,500. Before the North American International Auto Show in Detroit last month, it adjusted another lofty goal: a forecast of 60,000 sold Volts worldwide this year.
Last week, GM announced a record $7.6 billion profit for 2011, two years after needing government loans and emerging through a bankruptcy restrucuring.
According to a December survey from Pike research, only 40 percent of respondents said they are very or extremely interested in purchasing a new plug-in vehicle, down from 48 percent in 2009.
Gingrich also inspired Atlanta resident, Google employee and Volt owner John McDole to disprove Gingrich's theory. You can watch below his video of how he installed a gun rack in a Chevy Volt.
© Copyright IBTimes 2023. All rights reserved.