GM Joins Tesla To Offer Auto Insurance, But Not Just For Their Drivers
General Motors announced Wednesday that it's launching OnStar Insurance with plans to make it available to the general public by early next year and go nationwide by the end of 2021.
GM isn't the only automaker to sell insurance. Tesla also recently began selling insurance to its vehicle owners in California with plans to expand to other states. Notably, several other automakers have partnered with insurance companies to offer insurance to their customers.
However, GM is expected to sell its own insurance policies to all vehicles, including non-GM cars. Drivers of GM cars, which includes the brands GMC, Chevrolet, Cadillac and Buick, will be offered additional discounts. In addition to auto insurance, GM plans to offer renter insurance as well, through its new agency, OnStar Insurance Services.
The automaker said it will eventually determine auto insurance rates based on driving data collected from the vehicle, rather than educational history and other personal factors, CNBC reported.
OnStar Insurance President Andrew Rose told CNBC, "Consumers have chosen, with their consent, to share their driving data with GM."
"With that information, we can let you know you can get savings because of your safe driving or not. And we can give you coaching as time goes by to become a better, safer driver," Rose added.
Rose declined to provide an estimate for how much the average driver might save since it's dependent on so many variables, including the kind of car they drive, their road habits, and their location. However, Rose seemed hopeful that GM could be a staple in the insurance industry.
"GM has been a material player in that market before. We hope that we can return to being a material player in that market again," said Rose. "Auto insurance is a $250 billion marketplace."
GM noted that they will not offer homeowners insurance even though they previously did. But Rose didn't completely rule it out when discussing future plans.
"It's going to be an evolution," he said. "We can't do it all on day one, but it's one of those things that we think will be better for the consumer, better for society and we hope GM gets some benefit along the way."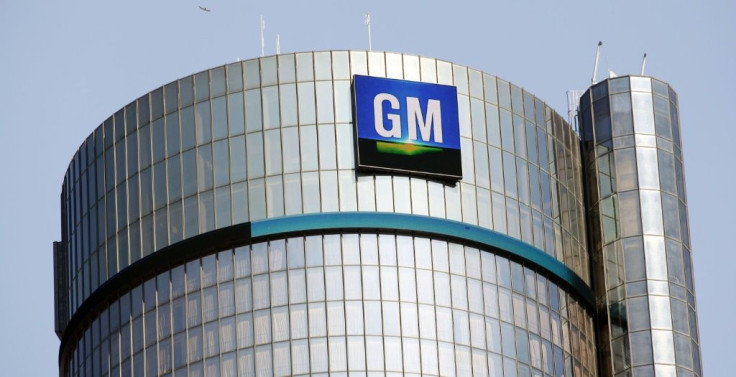 © Copyright IBTimes 2023. All rights reserved.