GM Pushes Hydrogen In Hawaii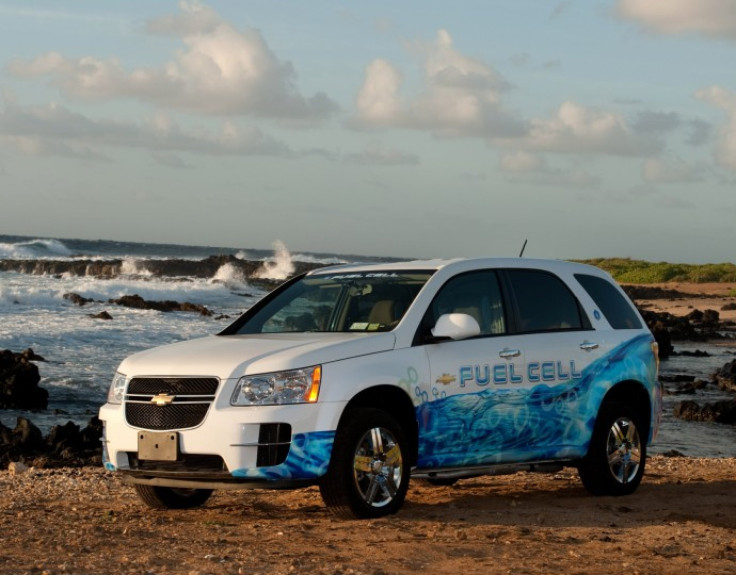 The next generation of sustainable vehicles could be powered by hydrogen if a new initiative from General Motors (GM) is successful.
The Detroit based motor giant is teaming up with The Gas Company (TGC) and several other privately and publicly based partners on what is being called the Hawaii Hydrogen Initiative (H2I). The H2I will integrate hydrogen into the state's sustainable energy ecosystem. The goal will be to have hydrogen as a fuel, by way of 20 to 25 stations, available across the island.
Hydrogen, used as a fuel, will reduce our dependence on petroleum starting today, Jeff Kissel, TGC president and CEO, said in a statement.
TGC is one of Hawaii's utility companies and already produces enough hydrogen to power up to 10,000 fuel cell vehicles. GM said it also has been a leader in hydrogen fuel cell vehicle. The company says its hydrogen fuel cell demonstration fleet - more than 100 vehicles - is the world's largest. The H2I initiative will look at how to produce and distribute hydrogen, without using existing gaslines.
In Hawaii, we want to address the proverbial chicken or egg dilemma. There has always been a looming issue over how to ensure that the vehicles and the necessary hydrogen refueling infrastructure are delivered to market at the same time. Our efforts in Hawaii will help us meet that challenge, Charles Freese, executive director of GM Fuel Cell Activities, said in a statement.
Freese said the company hopes to adopt hydrogen infrastructure in every state, once the plans for Hawaii are figured out. He says Germany, Japan and Korea are all building hydrogen infrastructures already.
The companies have gotten support from the government through the Hawaii Clean Energy Initiative (HCEI), which seeks to generate 70 percent of the state's energy through efficient, sustainable resources. Participating in this project are the Hawaiian Department of Business, Economic Development and Tourism (DBEDT), the U.S. Department of Energy, U.S. Pacific Command and several universities.
Hawaii is on the cutting edge of developing the infrastructure for hydrogen-powered vehicles and adopting the latest clean energy technologies to move our islands toward energy independence and sustainability, Richard Lim, acting director, state Department of Business, Economic Development and Tourism, said in a statement.
© Copyright IBTimes 2023. All rights reserved.